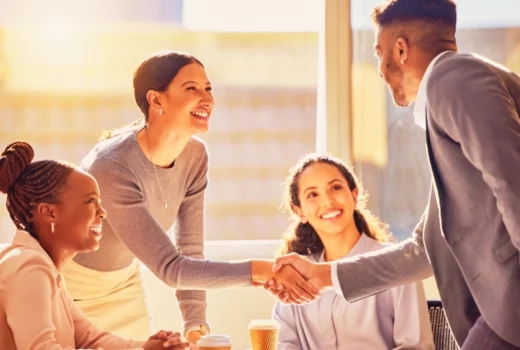 Partners are increasingly seeking out optimal environments while firms continue to look for growth opportunities. Nevertheless, lateral partner moves that remain successful in the long term require addressing certain critical issues. Here are five useful tips that lateral partners thinking about making a move should follow.
Knowing Themselves Better
According to an ALM Legal Intelligence report, 40-50% of lateral partners last less than 5 years in their new firm. That highlights the importance of knowing the solid motivation and ambition behind a move.
Partners need to know themselves first before getting to learn more about a firm. They should establish why exactly they are considering a lateral transition. For example, it could be to increase compensation, boost reputation, or find a team-oriented environment.
Creating an Integration Plan
The integration plan, if any, widely varies from one law firm to another. New partners should be proactive by coming up with a solid plan that will help them become part of their new firms. They should plan how to provide the firms with what they require, such as learning new computer programs, cross-selling their practices, and announcing arrivals. New partners can look dispensable if they simply rely on their new firms to do that for them.
Looking for Reliable Sources
The best moves can be made when a partner already has reliable sources within a firm. Firms will typically introduce a candidate to a particular group of partners. It is best, however, for the candidate to break away from that circle of partners and have candid discussions with lawyers who have recently joined or left the firm. The insights gained from such acquaintances can be extremely resourceful.
Creating an Updated Resume
A prospective lateral partner needs to have his or her work backed up by a good resume. That will allow firms to take him or her seriously. Everything should be updated to show the partner's aspirations and qualities, which help demonstrate what he or she can offer the new firm.
Researching What Law Firms Tend to Look For
As a result of the economic challenges encountered over the past few years, firms are looking for more than just the additional money that can be brought in by a lateral. Most firms want laterals that bring commitment and loyalty in the long term. Lateral candidates, therefore, need to give more than just the monetary reasons for their venture. Working with a legal recruiter can help candidates better navigate such challenges.
It is essential for lateral partners to consider several aspects aside from personal desires and take the appropriate actions to increase the success of a move. When done correctly, a lateral partner move can be highly beneficial for both individuals and firms.
Tips for Partners Considering a Lateral Move
Partners considering a lateral move can maximize their chances of a successful move by putting serious thought and strategy into it. This might involve doing due diligence, taking reasonable risks, understanding the strength of their practice, and partnering with the right legal recruiter.
A lateral move is likely to be an exciting, yet stressful, experience. Preparing for your lateral move as a partner can help ease the transition into this new chapter of your career.
How to Prepare for Your Lateral Move
Perform Due Diligence
Proper due diligence allows you to discover crucial insights that can increase the odds of a successful lateral move. Your investigation should focus on three key areas: the culture, financials, and management of the new firm.
Culture
Many partners switch law firms due to cultural issues. Consequently, ensure you familiarize yourself with the culture of the firm you are considering joining. Keep in mind that cultural fit is unique to every individual. In other words, what is appropriate for one person might be inappropriate for another person.
The best way to learn about a firm's culture is to talk to people currently working at or who have worked for the firm. An in-depth investigation can give you all the information you need to determine whether the firm will be a perfect fit for you.
Find out how many partners have left a potential firm within the last one or two years. Why did they leave? Which firms did they join? Is the firm willing to give you information about the former partners?
How many lateral partners hold senior leadership positions at the firm? A high number indicates that the firm values lateral partners. It also indicates the firm has an effective lateral integration program.
Find out the associate turnover rate. A high turnover rate is a sign of low associate satisfaction. A low turnover rate, on the other hand, indicates a favorable work environment and high associate satisfaction.
Financials
Doing financial diligence is crucial when planning a lateral move as a partner. You do not want to join a firm that ends up closing down within a year or two. Gather as much financial information about your would-be firm as possible. The overall financial health will give you insights into the firm's sustainability.
Find out the debt amount on the firm's books. Are there debt repayment plans in place? Is the firm following those plans? The answers you will get will help you determine whether the firm is in control of its debt.
What kind of lease agreements has the firm entered? If a firm is piling up debts due to a long-term lease, that is a red flag. Law firms often dissolve and go bankrupt due to unmanageable debt from costly office leases.
Study the client base diversity of the firm you are considering joining. Firms focusing on clients from a specific industry, such as the financial industry, struggle to remain afloat during a recession. Those that have built diversity into their client base survive and keep flourishing even during an economic downturn.
Review the firm's financial performance over the last three to five years. This information will help you predict its performance in the next few years and manage your expectations.
Be sure to consider the compensation structure as well. An effective compensation structure should be reasonable, stable, and predictable. It should incentivize efforts toward achieving the firm's goals and objectives. It should also promote unity, collaboration, and harmony among all staff members, from support staff to junior associates to senior partners.
Management
Management plays an instrumental role in the growth and success of a law firm. So, do your due diligence on researching all crucial management issues. Research the general management, starting from the members, the positions they hold within the firm, and their practice areas.
Find out the firm's leadership succession plan. Does it have a transparent mechanism for choosing and grooming leaders? Look for a firm with a clear path for climbing the leadership ladder if that is the reason for your lateral move.
Partner compensation issues are also a key consideration. Investigate who determines compensation levels. Also, find out what informs compensation decisions. Is the process transparent?
Understand the Strength of Your Practice
You need to have detailed information about the revenue figures of your portable practice, the extent and source of your current client relationships, and your capability to get new projects and clients. These three factors will help demonstrate your ability to run a profitable practice within a potential law firm's platform.
Document revenue figures for your portable practice for the past three financial years. These figures will help demonstrate the consistency and sustainability of your revenues. They may also show the growth trajectory of your practice.
Besides the revenue figures, a new law firm will also want to know the strength and portability of relationships you hold with your existing clients. Portable clients are those you have acquired through reputation, business development activities, networking, or referrals that have become return clients. Institutional clients and referred clients you are yet to establish professional relationships with are not considered portable.
All clients cannot follow you to the new firm. You do, however, need to demonstrate that you can recruit new clients. This demonstration might involve revealing the source of your existing clients, which can include reputation, networking, or referrals.
Another way to demonstrate your business development skills is to mention the clients you have matched with other partners within your existing firm. The ability to refer clients to others within your firm indicates that the clients trust you and might be willing to follow you elsewhere. It also shows you are a team player who cares about success at the individual and organizational levels.
Don't Exaggerate the Size of Your Portable Practice
Do not make the mistake of inflating the size of your portable practice. Instead, be clear and honest about your book of business to earn the trust of the new prospective firm. Law firms can generally differentiate between an exaggerated and a credible book of business.
Firms expect partners to be honest and reasonable when valuing their portable practice. As such, partners who attempt to inflate their numbers to complete a lateral move may compromise their credibility.
Knowing how to differentiate a portable business from a potential business is also crucial. A portable business consists of clients and projects you can transfer from your existing firm to the new one and start working on immediately. Potential business constitutes those clients and cases you think you can obtain in the future, depending on your network and relationships.
Partner with a Legal Recruiter
A legal recruiter can help you navigate the daunting process of making a lateral move as a partner. A recruiter that has built strong relationships with firms in your target legal market can match you with a partner position that suits your career aspirations. Such a recruiter can also match you with opportunities that will never get posted on your preferred job site.
A recruiter can also get your application in front of the eyes of the hiring managers. If you were to apply through a firm's web portal, your application would be among hundreds or thousands of other applications. What's more, recruiters can follow up with hiring managers of various law firms and get a response faster than candidates who apply on their own.
Your recruiter can also help you prepare for an interview. Seasoned recruiters know frequently asked questions and can help you prepare valuable answers that would set you apart from other candidates. They will also assist you in creating questions to ask interviewers to obtain the information you require to determine if a specific firm is a perfect fit for you, as well as give you law firm interview tips that will help you succeed. 
Dedicate Adequate Time and Resources to Your Move
A successful lateral move takes time and resources. Many lateral moves fail because partners cannot strike a balance between the demands of their job or clients and those of transitioning to a new firm. Your responsibilities as a partner in a large law firm can leave you with little or no time to work on your move. So, ensure you find a way to manage your busy schedule and spare enough time to focus on finding a firm that aligns with your career goals.
Be Prepared to Take Reasonable Risks
Any move will carry some aspects of risk and reward. So, you must be ready to take reasonable risks. You can do that by evaluating all your options and weighing the risk and rewards. Consider choosing an option that is a bit risky but has a long-term benefit over one that is less risky but has a short-term benefit.
A lateral partner move can be successful with proper investigation, an in-depth understanding of the portable book of business, and a willingness to take acceptable risks. Partnering with the right legal recruiter can also make a move less stressful.