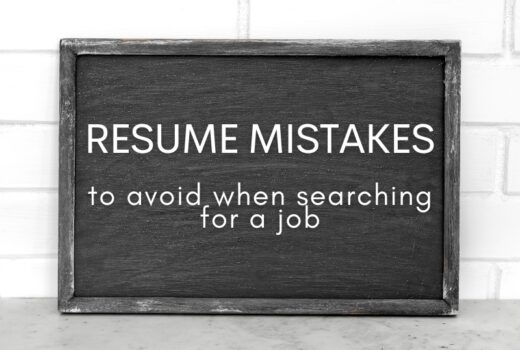 Making common resume mistakes when applying for positions in the legal field can prevent you from securing your dream job. These mistakes include filling the resume with fluff, highlighting unrelated skills or work experience, and using the same CV for different job openings. Other resume mistakes to avoid are making formatting or grammatical errors and adding unprofessional or outdated contact information.
Your legal resume should communicate that you are suitable for a particular job. It must feature your basic information, education, skills, experience, and interests.
The goal of a Legal Resume
A legal resume should help you get considered for a law firm interview or a potential job opening. So, it would help to structure it concisely and clearly to improve your chances of getting shortlisted. It should convey why you are a perfect fit for a particular job.
Use the resume to highlight your background information and working experience for a job opening. Focus on the elements of your life, education, and work experience that match the specific job requirements.
Legal resumes usually follow a concise format that is easy to read. The recruiter should take less than a minute to scan your CV and find pertinent information. While the resume helps convey who you are, avoid exaggerating qualities and scenarios. Keep the tone formal but friendly.
Most Common Mistakes Made on a Resume
As the legal job market gets competitive, your resume should appeal to the recruiter to stand a chance of getting hired. One simple mistake on your resume can result in a lost or missed opportunity. Here are five resume mistakes you must avoid to increase your chances of getting hired when searching for a job after law school:
Filling the Resume With Fluff
The legal profession requires individuals who can review lots of documentation or paperwork as part of their job description. But this does not mean you should express yourself in your resume with as many words as possible. So, keep the CV free of fluff.
Summarize your background, education, and working experience information in two pages. If your working experience is lengthy, find a way to summarize it and focus on the main points.
Use a few sentences to describe your strengths and ability to solve problems and make critical decisions. Avoid repeating phrases in the draft since it may affect your credibility.
You must also format your draft with the appropriate font size and font type. Calibri and Times New Roman are usually ideal choices for writing legal resumes.
Describing Unrelated Work Experience and Skills
Employers usually outline the specific requirements a potential candidate should meet. These requirements capture the skills and work experience of the applicant. So, tailor your resume to these requirements.
Never include past work experience that is not relevant to the job opening. Only highlight work experience that matches what the employer needs. Adding relevant work experiences to the CV will help confirm that you are a perfect fit for the job.
When discussing your skill set, mention the transferrable ones. They should match the job you want to do instead of the duties you had in previous roles. Mention your interaction with the employer's target market to improve your credibility.
If your skill set is diverse, only mention the skills compatible with the position. Review the list of work skills the potential employer expects candidates to have.
Adding unrelated skills or working experiences to the resume may take up a lot of space. As a result, one will need more time to scan the document and find crucial details.
Applying for Different Positions With One Resume
Since you must tailor your resume to the job requirements, you cannot reuse it when applying for another job. A tailored resume contains information that makes you suitable for only one employer.
Take some time off your schedule to create a different resume for every job application sent. If you have a tight schedule at work, hire someone else to do it instead of sending copies of one document to different recruiters.
Resharing old resumes with potential employers can affect your credibility. The recruiter may find your job application generic. You will also come off as a candidate who did not take the application process seriously.
Making Grammatical and Formatting Errors
Grammatical and formatting errors can make your resume appear less professional to potential employers. So, you should review it for errors and omissions in punctuation, grammar, or spelling.
A well-formatted resume free of grammatical errors can help you make a good first impression. It suggests you took some time to review your draft, looking for any errors or omissions. You may proofread the document by yourself or with someone's help.
A legal resume should have a logical structure and a perfect balance between white space and readable fonts. Keep it free of flashy colors and graphics, which tend to be distracting.
Professionals in the legal field are known for their command of language and attention to detail. Ensure that your resume leverages your skills as a legal professional to make you stand out from other candidates.
Using Unprofessional or Outdated Contact Information
You should have your contact information in your resume to allow the recruiter to contact you if needed. But if the information provided is unprofessional and outdated, it may be difficult for attorney recruiters to reach you.
So, update your contact information to reflect your current state. Update your new physical address in the header section if you recently relocated to a new place.
The recruiter may need your correct contact details to inquire about your job application or arrange an interview. If the recruiter cannot reach you, the recruiter may consider another candidate for the job.
Your email address, like your telephone number, also plays a crucial role in your legal resume. So, use a professional email address that captures your name. Do not use slang or catchphrases in your email.
What Should Be Included in a Professional Legal Resume?
Before writing your legal resume, note your working experience on a separate document. List your qualifications, accomplishments, and skills. Refer to the qualifications the attorney recruiter demands from potential candidates. See if your skills and qualifications can match the stated job requirements. 
The next logical step here is to think about your resume's layout. For a guide, you can borrow from sample CV layouts available online.
Instead of using long sentences, opt for short, descriptive sentences. The CV should also be less than two pages long.
Always start sentences with action verbs, such as 'organized,' 'evaluated,' and 'researched.' Break the monotony in the draft by using different action verbs and phrases. Once you are done writing the draft, have it reviewed by a mentor, an executive in your field, or a career advisor.
The resume needs to highlight the information about your professional life concisely. So, what should appear on a lawyer's resume?
Header
The resume's header should include your name, current physical address, telephone number, and professional email address. Keep the font size between 14 and 16 points for easier readability.
Include your telephone number, physical address, and professional email address on one line to conserve space. Use symbols like "|" or "•" to separate these details.
Your voicemail message should be professional in case the recruiter tries to call you. Also, your email address should consist of your name to look professional.
Education
The 'Education' section in the resume should highlight your university or college and the graduation year. It also needs to have the school's location for credibility.
Add any undergraduate or graduate degrees that you earned from law school in this section. Include your class rank or GPA when necessary. You may also mention attributes, such as ranking top 5 in your class, to make your resume stand out.
Names of academic degrees, including Bachelor of Arts and Juris Doctor, should be spelled out correctly. Latin names like summa cum laude and magna cum laude should be in lowercase and italics.
Either way, your class rank and grades should reflect the contents of your academic transcript. Refrain from rounding up figures or percentage points, as they may make your resume questionable.
Experience
Use this section to discuss your experience and the qualities that make you the right pick for the position. Include both unpaid or paid working experiences you had in the recent past.
You can go with the paragraph or bulleted format. If you use the paragraph format, keep the sentences short and concise for readability. When using bulleted points, start each sentence with punchy action verbs.
The attorney recruiter will want to know how you tackled legal issues in your previous roles. So, talk about the legal problems you solved and the solutions you helped formulate.
Personal Interests
Under the interests section, highlight activities that you are passionate about. Focus on establishing a connection with your potential employer. Your interests should align with the attributes required by the job you are seeking. They may include activities such as reading, writing, and reading.