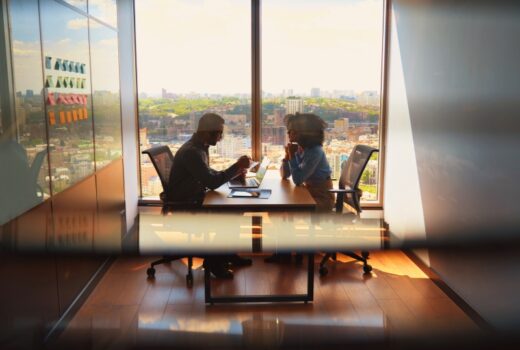 Open and honest communication between legal recruiters and candidates is essential to identifying and approaching opportunities that match the candidates' specific interests and long-term career goals. For those reasons, candidates should discuss the following with legal recruiters.
Reasons for Desiring A Move
Legal recruiters need to understand the aspects of the most recent position that a candidate liked and, more importantly, those that he or she did not like. That helps the recruiter know what an employee would want to find or avoid in the next position.
As complicated or straightforward as a candidate's motivations for moving might be, he or she should convey them to the recruiter in a clear, concise, and confident manner.
Desired Timing for a Move
Candidates should let recruiters know of the timing that works best for them. As a result, the recruiters will be better able to ensure the opportunities are suitable and the processes move at a pace that is best for the candidates. Recruiters can help control an interview's timing and even speed it up if need be.
All Prior Positions
Candidates should tell recruiters about all of their prior positions. Recruiters are tasked with finding the best candidates. Recruiters have no issue with the previous positions that candidates held, even if they were short-lived. Problems arise when candidates omit positions from their resume. Such candidates can be considered to be misleading.
Places Candidates Have Already Interviewed With or Submitted
Legal recruiters are in frequent contact with employers and handle the recruiting process as professionally as possible to give candidates ideal opportunities. A candidate appears to be disorganized if his or her resume is submitted for the same position from different sources. It is crucial for candidates to disclose to recruiters all the firms and companies they have already interviewed with or approached.
Salary Expectations
In places like Chicago, potential employers and legal recruiters cannot ask candidates about their current compensation. It saves significant time and resources if candidates tell recruiters a certain compensation range must be met to make a move.
Preferred Locations
Candidates may have target locations they would prefer being employed in and others they cannot consider. They should share such information with recruiters.
By telling Chicago legal recruiters the six important things above once they start working together, candidates will make their job search experience less frustrating and more engaging. Recruiters will be better placed to present them with appropriate roles.