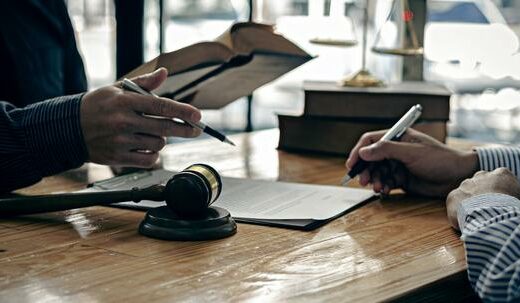 The best questions to ask at a law firm interview should touch on employee satisfaction, opportunities for career advancement, and the interviewer's personal experience at the firm. You should also ask about the types of tasks assigned to new attorneys and the qualities that separate the law firm from others.
Asking the right questions allows you to determine if the law firm is the right fit for you. It also gives you sufficient information regarding your would-be role. Well-thought-out questions display your creativity and analytical thinking abilities. Thoroughly preparing for a law firm interview can position you as the best candidate for the job and increase your odds of getting hired or invited for the second round of interviews.
How to Prepare for Your Law Firm Interview
You must carefully prepare and hone your interview skills to stand a better chance of acing your upcoming law firm interview. This consideration applies whether you are fresh from law school or a senior attorney looking to make a partner or lateral move. The following law firm interview tips will help you prepare for your next interview: 
Conduct In-Depth Research
Research is one of the essential skills you should have as a lawyer. You usually gain this skill at law school and develop it throughout your career. So, leverage this skill to gather enough information about the law firm. Visit its website and learn about its mission, visions, and short-term and long-term goals. Find out when the firm started operating and the types of cases or clients it handles.
Acquainting yourself with the client base can help you understand the values of the firm and its staff members. A firm that aggressively fights frivolous litigations on behalf of small businesses and indigent individuals focuses on honesty and professionalism. A firm that often represents big businesses and prominent individuals might be focusing on building a reputation and gaining more high-profile clients.
Besides familiarizing yourself with the law firm, find out who the interviewers are and gather their background information. Search them on LinkedIn to determine if there are shared interests between you and the interviewers. Search them on Google as well. Record their achievements, recognitions, and awards. Be sure to point out this information during the interview. Doing that will show the interviewers that you care about building meaningful connections with others. It will also give them a glimpse of your research abilities.
Learn More About the Open Position at the Law Firm
Knowing more about the role you are interviewing for can give you an edge over other candidates. So, ensure you understand what the firm expects of you regarding the open position. You can do that by carefully reviewing the job description and conducting additional research to gather more information about the role.
Build a Strong Resume
A strong resume catches the attention of the hiring team by displaying your academic records, work history, hard and soft skills, and professionalism. It also creates an impressive first impression, allowing your would-be employer to see you as a valuable resource for the firm. For these reasons, a well-organized and up-to-date resume makes you more likely to outshine other candidates for a law firm job.
Learning and implementing effective lawyer resume tips can help convince your potential employer that you are the right candidate for the job. These tips include keeping your resume brief and well-designed and focusing on specific skills. Using quantifiable data to support your achievements can help separate you from other potential employees.
Have a Deep Understanding of Your Achievements
Resist the temptation of adding all the high-profile projects you have handled to your resume. Instead, mention those projects you contributed to significantly and can describe to the interviewers in detail.
The interview panel may ask for more details on projects or roles mentioned on your resume. The ability to do that will position you as someone who is coherent and well-prepared. So, ensure you prepare a detailed description of every project mentioned on your resume before the interview.
Dress in a Professional and Appropriate Way
The first impression is crucial during a law firm interview. You must wear professional and appropriate clothing for the occasion. Doing that will allow the hiring team to consider you a serious candidate for the position. Always choose professional and suitable attire, even if you are familiar with the firm's dress-down policy.
Highlight Your Soft Skills
Do not focus too much on your hard skills while ignoring the soft ones. Instead, try to create a balance between these two types of skills. On top of demonstrating your technical abilities and legal knowledge, you must show you can work with different stakeholders. A keen eye for detail, teamwork, effective communication, and commercial awareness are some soft skills you should demonstrate during your interview.
Be Ready to Answer Questions Clearly and Intelligently
Providing clear and well-thought-out answers allows you to stand out among other candidates. So, prepare as many interview prep questions about the specific job opening as possible. Research answers to those questions and practice them until they stick in your mind. Also, prepare relevant examples and stories to support your answers.
Be Ready to Ask Thoughtful Questions
Asking thoughtful questions toward the end of the interview shows that you prepared well and listened carefully to the interview panel. It also shows you are truly serious about the role and the possibility of joining the law firm.
The Best Questions to Ask at a Law Firm Interview
Why Is This Position Open?
This question can provide helpful information about the law firm's turnover rates. It also allows you to assess the likelihood of career advancement. You can also gauge the firm's growth rate based on how the hiring manager responds to this question.
If the position is open because of retirement, then that indicates that the law firm has low turnover rates and high employee satisfaction. In this case, you would be stepping into huge shoes. So, it's wise to ask about the qualities and traits required to succeed in the position.
If the role is open due to promotion, that might indicate that the law firm cares about internal mobility. In this scenario, it is wise to ask follow-up questions about the skills and traits that made the previous employee successful. Asking additional questions may also help you assess the odds of another promotion opportunity.
A newly created position is often a sign of growth. It is, however, wise to gather more information about what contributed to the growth. Doing that allows you to assess the sustainability of the growth and the newly created position.
What Excites You About Working for This Firm
This open-ended question adds a human aspect to the interview session. It allows the interviewer to think about exciting personal experiences before sharing them. Ask additional questions to get more information about the firm's general work culture.
The answers provided will help you decide whether it is an innovative, job-oriented, competitive, or collaborative work environment. You can then determine whether your unique qualities and work style are the right fit for the firm.
Asking questions that require interviewers to talk about their personal experiences shows that you care about knowing your potential workmates better. It also shows you have the necessary people skills to nurture and develop valuable professional connections with all stakeholders.
What Type of Tasks Are New Lawyers Expected to Perform?
Asking about the tasks assigned to newly recruited lawyers allows you to get your expectations under control. It also helps you determine whether the firm aligns with your career aspirations based on the tasks you prefer handling.
Many large firms require new lawyers to work under senior attorneys and partners to gain relevant on-the-job training and skills. These lawyers perform various everyday tasks, including due diligence on legal issues involving contracts, transactions, and trial preparation.
Small to medium-sized law firms may require new lawyers to be involved all around. You may need to perform legal research, prepare briefs, handle negotiations, conduct discoveries, and represent clients in courtrooms.
What Differentiates This Firm from others?
This question allows you to obtain first-hand information about the culture and advantages of working at the law firm from people already working there. This insider information and your independent research can help you decide whether the firm is the right fit for you.
Law firms have different aspects that set them apart from others in attracting legal talent. Some offer their staff members a healthy work-life balance. They may, for instance, allow their employees to work part-time or remotely.
Other firms offer meaningful benefits over and above compensation. An example is incorporating a health savings account into the health insurance package to enable staff members to set money aside for out-of-pocket medical costs.
What Qualities Do I Require to Succeed at This Position?
This question allows you to obtain insights into the specific qualities and skill sets that the firm considers valuable. You can then determine if you have those specific skills and if the law firm suits you.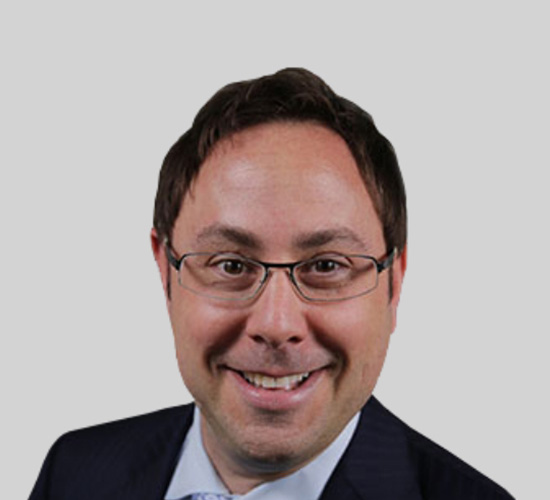 Partnering with a valuable and successful legal recruiter can streamline the job search process by matching you with openings that suit your career goals. The recruiter can edit and update your resume and cover letter to sell your most valuable qualities. The recruiter can also help you prepare for the questions you might be asked and prepare those you will ask the interviewers.