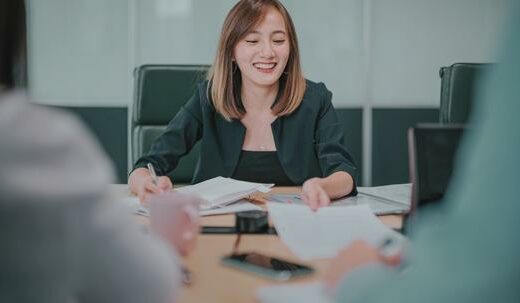 Studying law equips you with multiple skills, including analytical thinking, research, writing, and problem-solving. These skills open the door to many career opportunities within and outside the legal profession. Law firms and big corporations are constantly hiring lawyers, legal assistants, and paralegals. Agencies across different levels of government employ legal professionals to help in legislation, auditing, and enforcement of new and existing laws. Keep reading this legal career guide to learn the different career paths you can pursue based on types of law degrees and work settings.
Legal Career Guide By Types of Law Degree
A law degree is an all-around academic credential. It can help you actualize your dream of becoming a licensed attorney. It can also allow you to pursue a career outside the law profession that requires legal knowledge. The following are different types of law degrees and their preferred career options.
A J.D. is a first law degree for those aspiring to practice law. Most states require those intending to become licensed attorneys to complete this foundational degree before taking the bar exam. It usually takes around three years to earn a J.D. if you are a full-time student. It can, however, take up to five years if you are a part-time student. This law degree emphasizes all aspects of the U.S. law and judicial process to prepare you to research cases, litigate lawsuits, and represent clients in court.
Juris Doctor (J.D.)
A J.D. might also qualify you for career options beyond usual legal settings. You must, however, do due diligence to identify job opportunities within nontraditional sectors. Work with a legal recruiter to help you identify and apply for the right job openings for your unique needs.
The following are career options you can pursue with a Juris Doctor:
Mediator
A mediator facilitates negotiations between conflicting parties to help them resolve disputes amicably. Mediators can work within a typical legal environment, such as the courtroom. They can also work in the private sector and conduct negotiations without ever stepping into the courtroom. They can work for insurance companies and financial institutions, as well.
Certified Public Account (CPA)
A CPA sets up a business for success through financial planning, tax preparation, internal auditing, and financial records preparation. A CPA with a J.D. can use his or her understanding of state laws to perform everyday tasks.
Insurance Adjuster
An adjuster conducts investigations to determine the validity and value of insurance claims. A law degree may be an added advantage if you aspire to work within the insurance sector.
Lawyer
As previously stated, a J.D. degree and a passing grade on the bar exam are compulsory for aspiring attorneys. Requirements vary from state to state. So, be sure to confirm your state requirements.
Masters of Legal Studies (MLS)
An MLS degree can be valuable if you only want to familiarize yourself with legal concepts, but do not plan to practice law. This program usually takes one year if you are studying full-time, or two years if you are a part-time student.
The program has different curriculums, allowing you to choose an area that aligns with your career goals. International law, intellectual property law, and human rights law are some examples of areas of study in an MLS program. A bachelor's degree is a requirement for pursuing an MLS. Career paths available for a holder of an MLS include:
Human Resources (HR) Managers
A bachelor's degree in human resources is often enough for most HR manager positions. A master's degree is, however, necessary for some positions. An MLS degree in employment law or human resources management may be enough to get you on the shortlist for HR manager positions.
Court Reporter
An MLS can prepare you for a career as a court reporter. The program helps you understand the U.S. legal system. This knowledge can help you perform your court reporter responsibilities effectively.
Political Scientist
Political science involves studying and analyzing government systems, laws, policies, and political issues. It also entails reviewing the history and keeping track of current events to predict trends. A political scientist post requires a master's degree.
Master of Laws (LLM)
An LLM is an excellent choice if you already have a J.D. degree and want to nurture your skills in a specific practice area. This program follows a curriculum focusing on specific areas of legal specialty, including human rights, taxes, health law, environment law, and copyrights law. A full-time LLM course takes one year, while a part-time one takes about two years.
You can continue practicing law but target your legal services to a specific client base after earning an LLM degree. You can also apply for non-law firm jobs. A reputable legal recruiter can help you identify available positions inside and outside the legal sector. 
Doctor of Juridical Science (S.J.D.)
An S.J.D. is the most advanced degree offered in the legal field. It is an excellent choice if you intend to pursue a career in the academic sector. This program requires a J.D. and an LLM from a recognized educational institution. Some universities may ask for a recommendation letter, personal statement, or research proposal before enrolling you in an S.J.D. program.
It takes around two years to earn an S.J.D. The program does not follow any specific curriculum, as students already have an in-depth understanding of legal concepts. Students usually work with professors to tailor their programs to their needs. An S.J.D. program may involve face-to-face sessions with professors, attending seminars, and conducting research. Careers for S.J.D. holders include:
Postsecondary Teacher
Postsecondary teachers are responsible for educating students at higher educational institutions. Other responsibilities of a postsecondary teacher include:
Developing a curriculum for their courses
Assessing students
Teaming up with colleagues in curriculum development
Serving on academic or administrative boards.
Most universities or colleges require postsecondary teachers to hold doctorate degrees.
Climate Change Policy Analyst
This analyst is responsible for researching and reviewing climate change policies to protect the environment. He or she may also participate in the creation of environmental protection laws. An S.J.D. may give you an edge over other candidates if you apply for this position.
Legal Paths By Work Setting
Law Firms
Law firms offer multiple job opportunities requiring varying academic credentials, from an S.J.D. to an associate degree. A General Education Development (GED) certificate, for instance, may be enough for you to join a law firm as a legal secretary. Completing a two-year associate degree or obtaining a legal secretary certification can, however, set you apart from other candidates.
Start preparing for a law firm job while still in law school for a smooth transition from a law student to a lawyer. This preparation may involve taking relevant courses, excelling in the exams, and gaining experience in relevant areas. Nurturing your employability skills and gaining relevant experience while still in law school can help you stand out from other fresh graduates during job applications and interviews.
Research your target legal market to identify firms that are the right fit for your career goals. Gather information about attorneys at those firms, their practice areas, and their qualifications. Review this information to determine what qualities your target law firms look for in attorney candidates.
Volunteer at firms in your area to gain relevant experience in your practice area. Seek volunteer opportunities even before you satisfy the requirements for practicing law. You can volunteer over summer break or immediately after graduation. Many local law firms offer opportunities to volunteer as receptionists, assistants, and legal clerks. So, be sure to find out available opportunities in firms in your area and apply.
Ensure your resume and cover letter are up-to-date before submitting your applications for open positions. Tailor these documents to the specific requirement of each position. A legal recruiter can help you fine-tune your resume and cover letter to suit the needs of the firm you want to join. The recruiter can also help you understand how in-house legal jobs are different from large law firms. This is especially true if you are considering a career outside the typical legal setting.
Government Agencies
Government agencies enact, implement, and enforce laws. These agencies require legal talent to help with internal decision-making and constantly evolving legal issues. As such, many legal jobs are available for lawyers who want to work for the government. Government agencies (local, state, and federal) accounted for 18% of the 833,100 jobs held by lawyers in 2021. Be sure to search for positions that mirror your career aspirations, academic qualifications, and professional background if you intend to work for government agencies.
Private Sector
Legal jobs in the private sector require varying academic qualifications. Some jobs, such as a policy researcher, may require a doctor of juridical science. Others may require only a two-year associate degree. It's important to note that requirements vary from one employer to another. Businesses, higher educational institutions, pharmaceutical companies, and nonprofits are some examples of employers in the private sector.