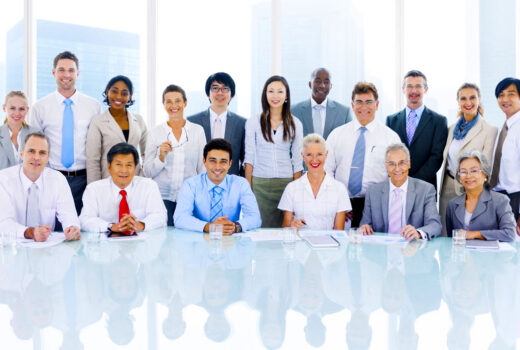 How are in house legal jobs different from large law firms? Lack of billable hour requirements, better work-life balance, and a steady work schedule are the key aspects that differentiate in-house legal jobs from large law firm jobs. In-house legal jobs expose attorneys to the mechanics of a specific business or sector. They also expose attorneys to numerous long-term career opportunities that are easier to attain.
In-house legal jobs allow attorneys to concentrate on their practice without the business development stress that accompanies jobs at large law firms. They enable attorneys to participate fully in business strategy development and dedicate their efforts to a single client. In-house attorneys in large companies still have access to high-profile cases like their counterparts in large law firms.
Your Practice Area May Be More Limited
If you are considering going in-house in Chicago, Illinois, you might wonder how in-house legal jobs are different from large law firms. In-house legal jobs have many advantages over large law firm jobs. However, they also carry some disadvantages. One of the greatest disadvantages of moving in-house is that it may narrow your practice area. 
The in-house market is still small, despite the growth it has realized in the past few years. You might have a lower chance of getting an in-house position if you are in a less frequently recruited practice area. This might be the case if you do the job search on your own.
A legal recruiter familiar with your local in-house legal market can match you with positions that fit your practice area. The more positions you apply for, the higher your chances of landing the right in-house role for your unique needs.
What Are the Benefits of an In-House Counsel Job?
No Billable Hour Requirements
You will be entitled to a salary, bonuses, and other related benefits as an in-house counsel. Unlike a law firm attorney, your earnings won't be based on the number of hours you bill. You will focus on accomplishing your job duties without the pressure to work long hours like your law firm peers. The outcome is that you will always be fresh, motivated, and satisfied in your role.
Better Work-Life Balance
Many large companies offer their in-house counsel a healthier work-life balance. You just need to do your due diligence to find a company with the right work-life balance for your needs. Working with a skilled legal recruiting agency can also improve your odds of finding the best company for your needs. Seasoned legal recruiters, for instance, may have insider information about a company's culture and work-life balance that is often unavailable to the public.
Predictable Work Schedule
Many in-house lawyers have a steady work schedule. They rarely get calls at inconvenient times to resolve urgent client concerns. Most in-house counsel work within traditional office hours, usually from 8:00 AM to 5:00 PM, and are free on weekends. This predictable schedule enables them to have quality time with their loved ones and handle equally essential personal matters. A predictable work schedule is one factor that drives law firm attorneys to transition to in-house positions.
Many large companies have work-at-home job openings for in-house counsels. These openings may be part-time. You can increase your chances of finding a remote in-house counsel job by involving a legal recruiting agency with a record of success in that area. The agency will guide you on how to find a work-at-home lawyer job and ensure you make the right decision throughout the journey.
Exposure to the Workings of the Business
An in-house counsel job allows you to gain a deeper understanding of the operation of a specific business or sector. As in-house counsel, your job involves collaborating with your company's business team and interacting daily with top-level executives.
Technically, your clients are the internal business departments and the people leading them within the company that employs you. You will work, interact with, and help these people every day. This level of engagement will expose you to the inner workings of your company's business.
Multiple, Realistic Career Options
An in-house counsel job exposes you to multiple long-term career opportunities. You may have an option to switch between different practice areas in your legal department. You may rise to the management level within your legal department. Additionally, you may transition to the business side and assume well-paying, non-legal senior management roles.
Law firm jobs have limited long-term career opportunities. In fact, their career path is typically linear. You commence your legal career journey as an associate and work tirelessly to become a partner. Since partner positions are usually limited and highly competitive, you might stay an associate for the rest of your legal career.
Paying Attention to the Practice of Law
In-house lawyers serve as service providers, responsible for addressing the unique legal needs of a business. They are not revenue generators like their law firm counterparts. They don't have the revenue generation pressure associated with law firm attorneys. For these reasons, an in-house counsel job allows you to focus your time, efforts, and available resources on resolving legal matters.
Full Involvement in Business Strategy Development
An in-house legal job gets you involved in the whole process of developing a business strategy. You won't just handle specific parts of the strategy. Instead, you will be involved in devising ideas, strategies, and procedures that help the organization stand out among competitors and realize its desired growth.
Work with One Client
As previously stated, the company you work for as an in-house counsel is your client. Concentrating on one client enables you to understand that client's needs better. You can then help in developing strategies that better address those needs.
Seamless collaboration is possible when your focus is on one client rather than multiple clients. The reason is that you will work with business and legal teams within the company. These teams will have a shared goal to help their one client.
Access to High-Profile Legal Work
Companies with internal legal teams usually handle most of their legal work internally. They hire outside counsel for only a small percentage of their workload. This strategy helps large companies cut costs. You are more likely to handle challenging, high-profile legal issues if you work at a company that keeps most of its legal workload in-house. So, transitioning in-house won't prevent you from accessing high-value legal work.
How to Find an In-House Counsel Job
To find the best in-house counsel job, you must be willing to research thoroughly, make proper and timely applications, and prepare well for interviews. Focus your research on your preferred industries and companies.
Perform online searches based on your practice area, target geographical location, preferred industry, and other relevant metrics. Subscribe for email job notifications by location and practice area. Follow major legal job boards on platforms like LinkedIn and social media channels like Twitter and Facebook.
Ensure you know what should appear on a lawyer's resume, update it regularly, and apply for target open positions on time. You should also prepare thoroughly for interviews to increase your chances of outperforming other shortlisted candidates.
Working with legal recruiters is another reliable way to find an in-house counsel job. Knowing how to choose the best legal recruiter can mean the difference in finding the right job.
Look for a legal recruiting agency that offers legal placements in your target area. You can find recruiters through personal referrals, networking, and online research. Compare client reviews recruiters have received to narrow down your list.
You can also find out the connections within your target in-house market that a potential legal headhunter has. Settle on one or two legal recruiters you think will best serve your interests. Building relationships with several reliable legal recruiters can allow you to access numerous open in-house counsel jobs.