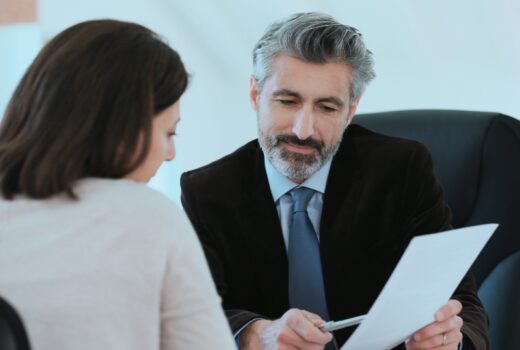 Alternative careers for lawyers who don't want to work at a law firm include corporate consultancy, public relations, teaching and academia, account management, paralegal positions, investigation jobs, and contract management. Some of these careers are a huge step outside the legal practice, while others are just a small leap. However, they all require you to use some of the skills you gained in law school or during your initial years in legal practice.
With so many alternative careers for lawyers available within and outside the legal practice, it is important for a lawyer to create a career plan. A thoughtful and carefully designed career plan can help you make an informed decision when you come across an opportunity. It can also help you focus all your time, energy, and resources toward achieving your goals.
Alternative Careers With a Law Degree
Corporate Consultancy
You can join the in-house legal department of a large organization or company as a corporate counsel after earning a law degree. Corporate counsels are instrumental in the successful running of a company. They prepare, review, and negotiate contracts on behalf of the company. They ensure adherence to laws and handle legal issues faced by the company. 
As a corporate counsel, you must take the time to master the different processes in a company, familiarize yourself with the unique needs of each department, and address those needs appropriately and legally.
Salaries for corporate counsels are almost at the same level as those of graduates working in management institutes. Besides salaries, they get other attractive perks like vehicles, club membership, paid vacations, and medical expense coverage.
Teaching and Academia
A law degree prepares you for a career in the teaching and academic field. Decades ago, law schools hired professors based on their academic qualifications and practice experience. Today, most of them are considering scholarly accomplishments when hiring law professors. So, you might require a Master's degree or higher academic qualification to secure a teaching job in a law school.
A portfolio of academic or legal writing is also an important consideration for a career in law teaching and academia. Other essential considerations include areas of expertise, length of practice, and teaching capability as demonstrated by an ability to facilitate a classroom discussion.
Pursuing a career as a law school professor can be an excellent choice if you are interested in teaching.
Paralegal
You can pursue a career as a paralegal immediately after law school. The skills gained at law school are enough to perform your duties as a paralegal. Paralegals use their knowledge and skills in law to complete administrative legal work.
They usually work in law firm offices, making work easier for attorneys. Paralegal jobs are also available at big organizations and government entities.
As a paralegal, you will complete and file paperwork, review documents, and conduct client and witness interviews. You will also perform legal research for cases and help lawyers prepare for trials.
Investigation
A career as a private investigator can be a perfect choice for you if you are interested in solving problems, interviewing witnesses, and probing unresolved cases. Private investigators can work with prosecutors and criminal defense attorneys. They can also work in the financial industry or run a private practice.
Besides criminal cases, private investigators are also instrumental in proving liability in civil cases. They have a keen eye for detail and leverage their analytical skills to resolve legal issues. They can collect and organize evidence admissible in court.
Contract Management
A law degree equips you with skills for negotiating, drafting, and managing contracts. As such, you can consider pursuing a career in contract management soon after graduating from law school.
Many big organizations are looking for lawyers to serve as contract managers. All you need is to keep checking online job boards for companies with such openings. Another option is to seek job placement assistance from attorney recruiters within your target market.
Conflict Resolution
Armed with a law degree and a few years of legal practice, you can choose to pursue a career in the rapidly growing conflict resolution field. Mediators and arbitrators are highly sought-after in hospitals, learning institutions, labor unions, and government agencies.
Careers Outside the Legal Field
Account Management
Account management is one of the go-to alternative careers for lawyers who are uninterested in a law firm job. It is ideal for those who are approachable and with excellent client relationship skills.
As an account manager, your roles include managing and strengthening existing client relationships. They also include addressing the unique client needs by linking the client to the project team.
An account management role can be highly satisfying and rewarding. It requires hard work, commitment, and the ability to solve ever-evolving problems.
Policy Advisory in All Levels of Government
Federal, state, and local governments often hire lawyers as policy advisors across different sectors. Some examples of these sectors include education, health, environment, and transportation. Your role as policy advisor may include conducting research, reviewing written reports, and overseeing strategic policy formulation.
Journalism
A law degree builds your research and writing skills. It allows you to cross-check facts and figures. These skills are more than enough for a career in journalism, especially if you choose to report on legal matters. You can also pick up skills required for non-legal issues reporting through on-the-job learning. In fact, most employers organize workshops for newbie journalists every year.
The journalism landscape might not offer the same financial compensation as a big law firm job. You will still, however, make a significant amount of money to sustain a comfortable lifestyle.
Digital Marketing
The marketing space has grown at a fast-paced rate due to the rise of social media. Digital marketing is one of the ideal legal career alternatives for lawyers who love to create. You can take advantage of the many online digital marketing courses to learn the skills necessary to position yourself for success. After gaining the relevant skills, you can start an agency or work in-house at an established digital marketing agency.
Public Relations (PR)
PR is another non-traditional career option for anyone with a law degree. PR might be an excellent choice if you have a knack for networking and nurturing meaningful professional relationships.
Most PR openings are available at big corporate agencies. You can also find these positions at middle-level and small agencies. You must, however, do your due diligence and apply for openings that suit your overall career goals.
Many PR agencies focus on specific industries. So, if your passion lies in entertainment, you might get an agency that deals with just that.
Tips for Pursuing Alternative Careers for Lawyers
You might consider alternative careers for lawyers after graduating from law school or after a few years of legal practice for various reasons. Maybe you are searching for a more flexible work schedule or want to explore other sectors outside the legal field. Regardless of the reason, you must prepare adequately and take appropriate steps to ensure a stress-free transition. The following tips will help you do that:
Do Your Due Diligence
Take the time to research legal career alternatives if you do not want to work at a law firm. Find out the level of education required for the new field and the type of tasks you will be performing every day. Also, find out the monetary compensation for that field. Thorough research allows you to gather enough information to make an informed decision.
Build Professional Connections
The right professional connections can prove helpful when looking for alternative careers inside and outside the legal field. So, build meaningful professional relationships with people in your preferred sector. Inform them that you would want to transition to their field. You can expand your professional network by attending industry events and connecting with professionals in your preferred field on networking platforms like LinkedIn.
Be Patient
Transitioning to a new field is a time-consuming and daunting task. So, do not give up, even if it takes a while before getting an interview invitation. Instead, keep building your professional network and applying for positions that match your career aspirations.
Work With a Legal Recruiter
A skilled legal recruiter is your best bet at making a smooth career change. This consideration applies whether you are looking for a work-from-home lawyer position in a new law firm or a job outside the legal field.
A recruiter can take the stress and worry from the job-search process by offering well-researched and actionable professional advice. The recruiter can help you build your network by connecting you with people in your preferred firms and organizations. The recruiter can also give you an edge over other candidates by informing you of the hiring practices of a specific firm or company.