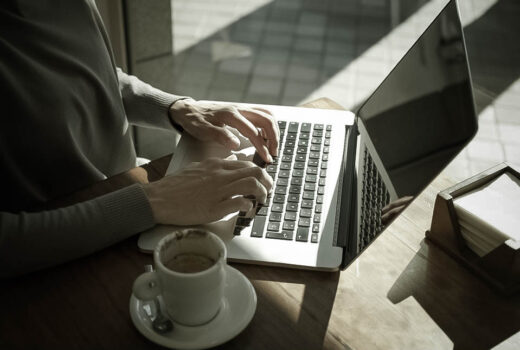 Lawyers looking for work-from-home jobs can increase their chances of success by working with a recruiting agency that primarily focuses on legal staffing. Working from home has become much more popular with both companies and employees since the COVID-19 Pandemic began in late 2019. However, finding a work-from-home lawyer job can be difficult without the right strategy and help from people with access to legal job openings.
Attorney Jobs that Can Be Done from Home
In 2022, interest in work from home jobs is on the rise. Law firms are focused on attracting top legal talent and have found that offering remote options is something potential employees want. Lawyers are looking for job opportunities that fit their life better than traditional office jobs. Attorneys may not realize that their legal work experience makes them candidates for many remote opportunities. Remote jobs available to lawyers include:
Attorney
More and more law firms are offering remote associate lawyer positions to job seekers. They have found that many attorneys work from home effectively with today's technology and teleconferencing options. Lawyers can also start their own law firms and set their own standards for when and how they complete their work.
Freelance Lawyer
Many law firms look for additional attorneys to help with large projects or case preparation. Lawyers can use online services that match freelance attorneys with law firms and other attorneys looking for extra help. Many of these opportunities are remote. Some of them may also be part-time. A freelance lawyer position may offer additional flexibility for attorneys that need more free time.
Legal Writer
Many lawyers do not think of themselves as writers. However, most lawyers write all day in their work. They draft legal documents, contracts, and briefs that hone their craft. Attorneys can find jobs using their legal knowledge to craft online content for blogs or other website publications. They can also find jobs writing analyses and summaries for case law.
In-House Counsel
Many organizations are offering work-from-home positions for their in-house attorney. Depending on their size and news, they may offer remote, part-time, or contract positions for in-house legal support.
Document Reviewer
Remote document review jobs are almost always available. Document review is not a dream job for most attorneys. However, it is a viable remote legal work opportunity to fill in a gap in employment. Lawyers can do document review work while they look for their next opportunity.
Non-Legal Work From Home Jobs
Lawyers can also look beyond their legal experience for remote jobs. Remote jobs like product management, recruiting, content writing, and coaching are all possible options for attorneys. Many organizations have lists of alternative careers for lawyers that can help them understand the opportunities outside the legal field.
How to Get a Work-from-Home Lawyer Job
Attorneys looking for work-from-home lawyer jobs or searching for a new law firm position have many options to increase their chances of finding new opportunities. Many job platforms match attorneys with freelance attorney opportunities. Lawclerk, Hire an Esquire, Legably, and InCloud Counsel are all resources that provide listings for legal jobs, both on-site and remote. Websites such as Working Nomads, FlexJobs, and Indeed have leads for legal and non-legal job postings. Jobseekers can filter their searches by remote opportunities. Attorneys' personal networks are also a way to find job openings. LinkedIn and Facebook are networking platforms that make it easier for attorneys to reach out to their contacts on a large scale.
Legal Recruiting Agencies
Legal recruiting agencies are another excellent option for attorneys looking for work-from-home lawyer jobs. Even though online job platforms provide many resources for finding remote jobs, recruiting agencies to provide benefits that job seekers cannot find anywhere else. They can streamline the job search process and help lawyers narrow down the job possibilities to the ones that are the best fit for the candidate. Some benefits of using a recruiter is that:
They do the job search for their candidates.
Job hunting can be an overwhelming process. Candidates have to take the time to research companies, find job openings, and write resumes and cover letters tailored to specific jobs. They also have to complete numerous individual job applications, which can be time-consuming and irritating.
Recruitment agencies have access to a huge database of open positions. Their listing includes jobs that are never announced or advertised on job boards. Agencies comb through their database to find the job openings that are the best possibilities for the candidates. Access to the agencies' database and help with the search can be the edge that helps candidates find the right job.
They provide access to multiple job openings at once.
Once agencies determine what type of job openings are best for their candidates, they can help them apply for several jobs at once. They work with many companies and already understand the full array of available positions that might interest the candidate. Agencies can use their knowledge and experience to put their candidates in front of the highest number of matching employers to help them find the ideal position.
They provide better matches to jobs and companies.
Recruiting agencies work with companies over a long period and often help them fill multiple roles. They gain information about a company's culture, values, and expectations that a job posting might not include. Making sure candidates are successful in their new position is key to recruiting agencies' success. They do extensive research to understand which candidates will likely fit well with a company and how to present candidates to make them attractive to the company.
They give valuable feedback.
During a job search, most candidates have very little insight into why a company chose their application or not. They also might not know whether an interview went well. Recruiting agencies provide resume and law firm interview tips. They can also provide feedback from companies, so candidates know what is working and what is not. These insights can improve applicants' chances of getting an offer for the right job.
How Can Candidates Make Themselves Attractive to Remote Employers?
Even if lawyers work with a recruiting agency, they are responsible for presenting themselves in the best light. Recruiting agencies can put candidates in touch with the right companies, but they cannot control what companies find when researching candidates. Lawyers need to make sure they are presenting themselves in the best light for all potential remote jobs. They should:
Update their LinkedIn profile. Hiring managers routinely look up candidates they are planning to interview. Lawyers should make sure their profile looks professional, has updated information, and has a detailed professional summary.
Show their tech competence. Lawyers looking for remote work opportunities must be experienced and competent in current legal technology tools. They should include their knowledge and experience in the resume to show hiring managers they will not require extensive training to learn how to use the necessary tools to work remotely.
Be camera-ready. Part of the hiring process for work-from-home lawyer jobs will likely include an interview. Companies may want to interview via video conferencing to see how candidates work with the technology and how they present themselves on video. Lawyers should dress well, clear their background, and ensure good quality audio to impress their interviewers.
Be themselves. Lawyers may find it difficult to build connections remotely. During their interviews, they should show some of their personality while maintaining their professionalism. They might set themselves apart from other candidates.
With the help of a recruitment agency and some strategies for making themselves attractive as remote employees, attorneys can find the right work-from-home lawyer job.