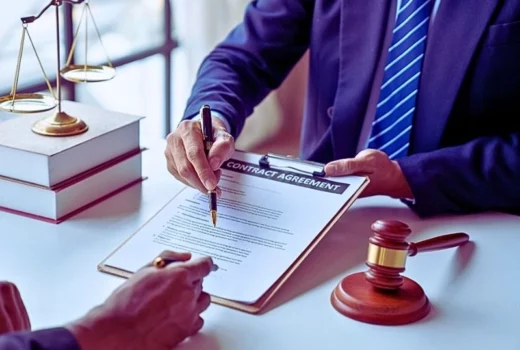 Your legal job search should begin during your time at the law school. After completing your studies, you can focus on polishing your resume, nurturing meaningful connections, and researching the legal market to identify available job opportunities. You can also seek referrals, use already existing networks, or take advantage of opportunities outside the legal field as you wait for your dream legal job. Working with a legal recruiter with an excellent job placement record and deep connections in your target legal market is another effective tip for how to find a job after law school.
Tips for Finding a Job After Law School
Gain A Competitive Edge Before You Complete Your Studies
Build a strong foundation for your job search during your time at the law school. You can do that by leveraging the many opportunities law school offers, from academics to internships to student organizations.
Most students join law school without knowing what they want to do after completing their studies. Some already know their preferred practice area even before joining law school. Don't worry if you are in the former category. Take the time to understand where your passion lies.
Once you have identified a legal field that matches your career goals and aspirations, you can target your studies toward that field by completing the highest number of relevant courses possible. Ensure you are satisfying graduation requirements even as you choose courses applicable to your desired legal field.
Also, ensure you excel in your academics. Many big law firms consider academic records and extracurricular professional activities when shortlisting interviewees from large pools of applicants.
Strengthen your academic record by participating in extracurricular activities, such as securing a leadership position in a student organization, taking summer internships, and publishing your legal writings. Volunteering at a pro bono law firm can also differentiate you from other fresh law school graduates.
Sharpen Your Resume
A great resume can give you an edge over other applicants and get you on the shortlist. Carefully study lawyer resume tips to understand what an excellent resume constitutes. You can then use those tips to hone your resume.
You can find actionable resume-writing tips on various online resources. Legal recruiter websites, career blogs, job search platforms, and YouTube videos are some examples of these online resources.
Accompanying your strong resume with a well-written cover letter can increase your chances of getting shortlisted for an interview. A cover letter allows you to show the potential employer how your skills match the open position, how you can set the firm up for success, and why you think you are the right fit for the position.
Cultivate Meaningful Connections
Building and maintaining valuable connections are instrumental in finding a job after law school. Keep in touch with your classmates and law school professors. Your classmates may notify you of open job positions. Those who have already found jobs can advise you on what to do and what mistakes to avoid.
Your professors can advise you on how to find a job after law school. They can also introduce you to their vast connections in the legal field, which can go a long way in building your network.
Attending networking events allows you to discover more job leads. It also enables you to connect with professionals who can help you secure a job. Job fairs, professional association meetings, and alumni mixers are some examples of networking events you can attend.
On top of in-person networking, you can also network online. LinkedIn is a good place to start your job-related networking. Ensure you fully customize your LinkedIn profile for easy connection with individuals that can assist you in your job search. You can also attend conferences in your target legal market online and connect with other participants in breakout sessions.
Use Already Existing Networks
It will take quite a while to nurture professional relationships and expand your network. Don't wait until you have a sizable network to look for a legal job. Instead, take advantage of already existing networks. Your campus' career services office can guide you on how to find a job after law school.
The career services office can assist you in searching for internship opportunities, preparing for interviews, and learning more about your target legal job market. You can obtain more information about nontraditional jobs in law firms and companies outside the legal sector.
Keep Track of Trends in Your Target Legal Market
The legal market often changes at a fast-paced rate. New legal technologies and niche practice areas keep emerging in the legal market. Some practice areas register a rise in demand, while others record a drop in demand.
Keeping up with the latest trends in your target market helps you discover new opportunities. It also allows you to determine the in-demand practice areas, sharpen your skills in those areas, and search for open positions. 
The best way to stay abreast of changes in your target legal market is to read legal publications regularly, connect with attorneys working for your preferred law firms, and talk to legal recruiters. A legal recruiter operating in your target legal market or with in-depth connections in that market can provide insightful information to help you make an informed decision in your job search.
Seek Job Referral
A job referral is one of the most effective ways to get the hiring team to pay attention to your application. You might catch the attention of the hiring team if someone at the law firm refers you for a position, and you include this referral in your well-written cover letter.
Reach out to your law school professors or alumni contacts to see if they can refer you for an open position in your target law firm. Review your LinkedIn network to determine if there is someone in your contact list who might help.
Requesting a referral in writing is better than over a phone call. A written referral request allows the potential referrer to deliberate on the matter and determine if he or she is comfortable referring you.
Pursue Opportunities Outside the Legal Field
A law degree equips you with valuable skills to apply inside and outside the legal sector. If your target legal market has limited openings, you should pursue job opportunities in other sectors.
Look for jobs that require your legal skills, such as communication, writing, research, analytical thinking, and negotiation. Alternative career opportunities for lawyers are available in financial institutions, legal content development, research institutes, media, and government.
How a Legal Recruiter Can Help You Find a Job After Law School
Legal recruiters help identify candidates who meet the qualifications for job openings at law firms and other corporations looking for legal talent. Legal recruiters learn about open positions before they are available to the public, as they have well-established connections with law firms and corporations. So, a legal recruiter with deep-rooted connections with companies in your target legal market can help you identify open legal jobs for fresh graduates and make timely applications. Other ways a legal recruiter can help you find a job after law school include:
Provide You with Valuable Information About Your Target Legal Market
A seasoned legal recruiter can update you on the latest hiring trends in your target legal market. The recruiter can also estimate how long it will take you to secure a job. Of course, the recruiter will need to review your academic records, skills, and background.
The recruiter knows the hiring process of your target legal market and can address any concerns you might have at every stage. What's more, the recruiter can provide you with information about the organizational culture of the law firm you are interested in joining.
Help in Polishing Your Resume
The legal job market is intensely competitive. A polished resume can give you an edge over many applicants and help you secure an interview. A legal recruiter can help you format, modify, and edit your resume to meet the requirements of your target job position. The recruiter will ensure that your resume highlights your education, skills, and personality.
Follow up with Hiring Managers on Your Application Status
As previously stated, legal recruiters have long-lasting professional relationships with law firms and companies that often search for legal talent. They usually have direct contact information for hiring managers of these law firms and companies. They can follow up with the hiring managers after submitting your application.
Help in Sharpening Your Interviewing Skills
Getting invited for an interview means that your application has created a good impression on the hiring team. You must shine during the interview to increase your chances of getting hired, as several candidates will be competing for the same position.
A recruiter can help you understand how to prepare for a law firm interview. The recruiter will recommend the best interview prep questions for attorneys, give hints on the soft skills the law firm might be looking for, and provide tips to help you ace the interview.