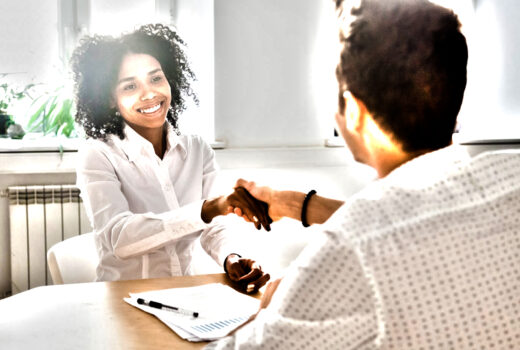 Hiring a partner who suits the unique needs of your law firm requires an in-depth understanding of the prospective partner's personality, passion, and quality of legal work. It also requires carefully assessing the prospect's cultural fit early in the recruitment process. Your brand, strategic location, and generous remuneration alone will not help you attract, hire, and retain a partner. Find something that will give your law firm an edge over competitors.
Understanding and effectively communicating your value proposition is a perfect starting point. Staying on top of your online brand, developing tailored recruiting messages, and mining the gold in social media are other strategies for attracting the right partners to your law firm. Working with a legal recruiter can also make the partner recruitment process smooth and effective. A legal recruiter can provide you with actionable partner recruiting insights to help you hire a partner compatible with your business model, vision, values, and culture. 
Partner Recruiting Insights
Understand Your Prospect's Personality
Before bringing a potential partner on board, you need to familiarize yourself with his or her character and personality. You do not necessarily need to have known the person for long to gain that in-depth understanding. You can obtain more detailed information by asking the right questions. You can, for instance, ask the prospect to take you through his or her day at work, leadership style, and methods of dealing with stressful situations.
You should also find out what your prospective partner will bring to the table compared to your personality and capabilities. Try to imagine what the blend of your leadership styles might look like. Consider choosing a partner with different abilities and experiences, and perhaps more competent than you at specific roles or tasks. Doing this will help you define various roles at the firm and take full advantage of your partnership's wide-rounded strength.
Know Your Prospect's Passion
Your law firm needs to take a different approach to interviews. Consider moving from the standard and generic questions often asked in interviews. You can have the candidate do more than just reciting rehearsed answers. You can, for instance, ask the candidate to tell you what he or she is most passionate about and describe how it works using a whiteboard.
This strategy will help you understand what the prospect cares deeply about and evaluate the prospect's communication abilities. It will also give you an idea of what working with the prospective partner might feel like.
Keep in mind that candidates in the legal field work closely with legal recruiters. They will be well-equipped with interview tips for attorney candidates and partner candidates to improve their chances of success. You should be equally prepared, as well.
Know Your Prospect's Competency and Quality of Legal Work
How long is the potential partner's legal practice? What is the prospect's track record? Depending on the answers provided by the prospective partners, you may find someone with the level of expertise and quality of legal work that your firm requires.
If you are relatively new to the practice, you may want to settle on a seasoned partner. If you are a seasoned attorney, you may want to recruit a younger partner with less expertise but who has the enthusiasm, willingness, and energy to steer the partnership forward.
Assess the Prospect's Cultural Fit
Evaluating the prospect's cultural fit is one of the most crucial partner recruiting insights. This evaluation will help you determine whether the prospective partner shares your values, strategy for developing business, and mode of operation.
Attorneys from different cultures may have a completely different approach to the chain of command, business management, and risk. Their perceptions of time, including the value of deadlines, may be different. Their willingness to comply with procedures and guidelines of the firm may also vary.
By considering these factors early in the process, you will know the measures to take to help the potential partner integrate into your firm. Once the partner is settled and comfortable, you can provide him or her with a realistic timeline to deliver.
Understand and Communicate Your Value Proposition
Have a deep understanding of what sets your firm apart from its competitors. You should then convey this message to your prospective partner. It is important to develop a culture of articulating your value proposition. You should not limit it to the recruiting process only. Be sure to avail your value proposition in written materials.
Take Control of Your Online Brand
What are people saying about your firm lately? A simple Google search will help you answer this question. The first page of your search result will contain Google and Glassdoor reviews. While most of your firm's reviews will be positive, a few will be negative.
Stay ahead of your potential partner and be prepared to answer his or her questions on the bad reviews. You should also find a way to push the negative reviews down the search results. You can start by encouraging star attorneys to post quotes that describe what they like about working at your firm. You can also incorporate their quotes in a campaign on your company's website and official social media pages.
Develop Tailored Recruiting Marketing Content
You need to develop recruiting marketing content tailored for potential partners. This content should be available on your website and social media platforms. It should be modular materials that you can quickly convert to PDF and send to prospects. These materials should highlight integration, firm achievements, and available professional development resources.
Take Advantage of Both Formal and Less Formal Social Media Channels
Formal social media channels like LinkedIn can help you cultivate meaningful connections and market your firm to potential partners. You can, for instance, post news and firm successes on your official LinkedIn company page. Other less formal social media channels like Facebook and Instagram can help you give potential partners a glimpse of what they are likely to experience as partners in your firm.
When using social media as part of your recruiting marketing strategy, you should be as authentic as possible. Do not update the same content on each of your social media channels. Instead, customize the content and imagery for the specific channel. You should post curated content and videos on Facebook. High-resolution pictures, quotes, and stories are ideal for Instagram.
Hold Focus Groups with Star Attorneys and Partners
Focus groups will enable you to gather detailed information about the strengths and weaknesses of your law firm. Engaging your team will give you a true picture of the firm and the kind of partner that would be a perfect fit. You will also get information outside the scope of recruiting. You can use this information to organize better events and improve professional development programs.
Involve a Legal Recruiter in the Partner Recruiting Process
A legal recruiter has a deep understanding of the legal industry. The recruiter often knows potential partner candidates that are unlikely to be on your radar. The legal recruiter can offer you partner-recruiting insights that you could not have obtained.
A legal recruiter can save you plenty of time, allowing you to focus on other equally important tasks. Rather than spending countless hours going through resumes, a recruiter can handle the basics on your behalf.
Legal recruiters in Washington DC, for instance, take the time to know each partner candidate at a personal level. They evaluate their communication abilities, accomplishments, passions, personalities, general approach to business, and geographical preferences. They then link them with the right law firms in Washington, DC, and throughout the United States.
Hiring a new partner is a significant investment that can break or make your law firm. You need to implement a structured recruitment program and pay attention to partner retention. You also need to provide prospective partners with a reason to choose your firm over competitors.