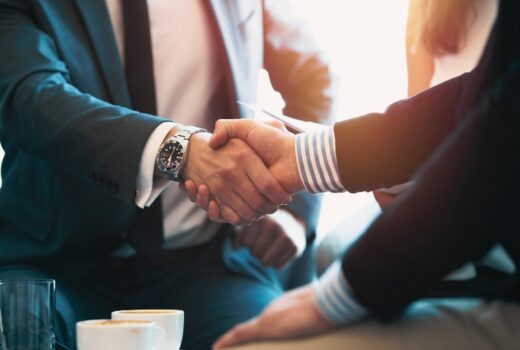 Career transitions can help you gain new skills and prepare for job opportunities in other areas within and outside your industry. Working with a legal recruiter when changing careers can simplify your job search, save time, help you build a strong network, and provide access to career coaching. Professional recruiters work with different law firms and have long-established solid relationships. They can use these links to connect you with reputable employers that suit your needs.
What Does a Legal Recruiter Do?
In layperson's terms, a legal recruiter is like a human resource professional. It can be an individual or an entity whose primary role is helping law firms find and recruit qualified employees. Legal recruiters also help talented attorneys and other legal staff market their skills and access employment opportunities.
Whether you are looking to start a new career or looking for a career shift, job hunting can be a daunting task. Sifting through the many job boards and websites available online takes time. In some cases, job hunting can become a part-time job in and of itself. A well-connected legal recruiter can simplify the job hunting process for prospective candidates.
Partnering with a recruiter can increase your chances of securing a job opportunity. This is especially true when job hunting in the competitive legal job market.
Here is what the legal recruiter you partner with will do:
Prepare Your Paperwork
A recruiter will help you update your resume and other paperwork. Matching an employer's desired qualifications will be easier if you work with a recruiter.
Match You With Potential Employers
After looking at your resume, the recruiter will help you find job opportunities. The benefit of this is that a recruiter will match you with an employer faster.
Prepare You for the Interview
Getting ready for an interview before entering a new field can be stressful. A recruiter who knows what employers are looking for can help you successfully prepare for a law firm interview.
Provide Tips for Future Success and Career Growth
Getting accepted in the role you seek is not the end of the recruitment process. You will need more progression in your career. A recruiter will provide vital tips to prepare you for the future.
Benefits of Working With a Legal Recruiter
If you are considering a career transition in the legal field, you might wonder why partnering with a legal recruiter is vital. There is a wide range of benefits that you can reap from working with professional legal recruiters, including:
Access to a Wider Pool of Employers
Seasoned legal recruiters usually have a proven record of connecting employers to talent. They leverage their experience and established relationships with law firms and other organizations to access the best opportunities inside and outside the legal industry. Consequently, they can help you find vacancies, including those not advertised on job boards, social media, and other platforms.
Ensuring Your CV Shines
The legal job market has many job advertisements targeting fresh and experienced candidates. But the many jobseekers in the market stiffens the competition for available jobs. Legal recruiters know what it takes to stand out from other jobseekers. They can tailor your CV to catch a potential employer's eye.
Easier Access to Career Coaching
Legal recruiters have an in-depth understanding of the industry. They understand what it takes to stand out from other jobseekers and ensure career progression. A reputable recruiter will coach you to ensure you excel in your industry. His or her insights will be helpful if you are shifting careers or starting a new career.
Better Preparation for Your Interviews
Preparing for an interview can be tricky. Legal recruiters interact with employers daily. For this reason, they have insider details that you may not have. A recruiter will brief you on what employers want and potential interview questions.
The Code of Ethics: Why You Should Carefully Select a Legal Recruiter
Job hunting in the legal field has both good and bad sides. The good side is that plenty of job vacancies and opportunities are available.
The bad side of searching for legal jobs is that it can be tricky to job hunt by yourself, especially if you are picky. Clicking on multiple job boards and sifting through thousands of job postings can be challenging. Your best bet is to work with a legal recruiter to make the search more accessible and fruitful.
However, there is a lot to learn about working with legal recruiters. One thing to note is that you need to choose a reputable legal recruiter. It is sad to say that some recruiters are not committed to recruitment ethics. Such recruiters pose the danger of abusing personal details shared with them.
There is no licensing process for legal recruiters. Most of them are lawyers who chose to become recruiters. Thus, you owe yourself the duty to perform proper background checks before working with one. Otherwise, your confidentiality and safety might be at stake.
Steps to Take When Looking for a Legal Recruiter
Choosing the best legal recruiter can be a challenging task. However, knowing what to look for ahead of time can make it easier. Here are some questions to ask legal recruiters and yourself before choosing a recruiter:
Do you feel comfortable talking to the recruiter?
How reputable is the recruiter?
When did the recruiter start work?
Does the recruiter have experience working in your area?
Answering these questions will make finding the best legal recruiter in Chicago or anywhere else easier. Referrals from fellow attorneys can also be helpful. As such, it will help to find out if anyone in your circle has had a positive experience working with a specific legal recruiter.
Recruiters get lots of requests from other potential candidates. As you would expect, recruiters recommend the person they think qualifies most for the job. So, it is vital to know how to get a legal recruiter to notice you.
Why Law Firms Use Legal Recruiters to Find Talent
Many legal institutions are opting to hire talent through legal recruiters. There are a variety of reasons for the shift to hiring through legal recruiters, which also demonstrates why you should work with an attorney recruiter.
Legal recruiters are becoming essential for employers and employees in the legal field due to the following reasons:
Recruiters Help Employers Hire Faster
It is faster to find the right talent when working with legal recruiters. Law firms might need help to pick the right talent from many applicants. They hire recruiters to help them sift through the applications quickly. If you align yourself with the right recruiter, it will be easier to find a suitable vacancy.
They Get Hired on a Contingency Basis
Working with legal recruiters saves law firms significant amounts of money. Generally, legal recruiters do not get paid weekly or monthly. Instead, they work on a contingency basis. A law firm only needs to pay the recruiter if it hires a candidate the recruiter presented. This ensures that law firms get a return on their investment.
Recruiters Help Sell the Firm to Candidates
Recruiters introduce a firm to potential employees, whether there are openings or not. They keep marketing firms to keep candidates interested in the firms. In short, firms get much more for the contingency fee they pay. Working with a recruiter will expose you to a lot of potential employers.
Excessive Fees Are Not an Issue      
The contingency fees charged by legal recruiters are lower than you might think. This makes most law firms opt to hire talent through recruiters to ensure they save and increase their profits. If you have already shared your resume with a recruiter and the recruiter is contacted to fill a matching position, the recruiter will likely recommend you first.
Working with a legal recruiter is an excellent way to increase your chances of securing a job. It can simplify your career transitions and help you settle in your new job. The legal recruiter you work with will do the heavy lifting for you. This will save you the time you would have spent scrolling on job boards and websites.
Most employers turn to legal recruiters to help them find fresh talent. Thus, only some firms advertise on job boards or social media. Some will contact legal recruiters directly. Partnering with a legal recruiter will simplify the job search process and increase your odds of securing a position that matches your career aspirations.