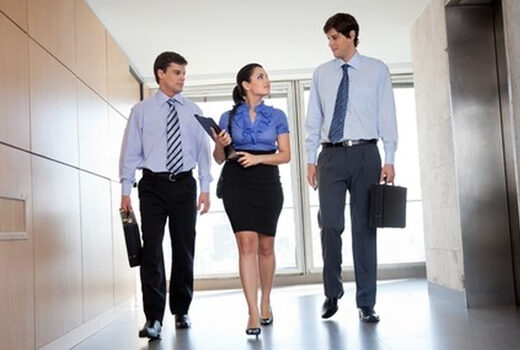 With lower-than-average unemployment numbers, the economy currently favors job seekers, and firms looking to recruit top legal talent need to take measures to ensure they are attracting the talent they need. The right strategies and the help of an attorney recruiter can improve the recruitment process and make a firm appealing to the best in the industry. By taking hold of these strategies, a firm can position itself to find the right people, even when the market is competitive.
Flexibility Proves an Important Part of Hiring
When a job market is competitive and many firms vie for the same candidates, flexibility is an important trait to have. Firms can push candidates away when they have a long list of requirements that the candidate must have to qualify for the position. For instance, a specific career path is a good requirement to have, but in a competitive market, the firm may want to consider a less strict path to hiring.
Improved Starting Offers
Another factor that can improve the chances of recruiting top talent is the starting offer. A competitive salary is a must, but to entice the right people as an attorney recruiter, firms can also add other features, like hiring bonuses and customizable benefits packages. This makes the firm more appealing to those actively looking for a new position and those who are passively interested in a better role. Great benefits are also an appealing feature and one that helps attorneys stay with a firm due to high job satisfaction. A benefits package then serves as a recruitment tool as well as an incentive for the right people to stay with the firm.
Getting the Word Out
By far one of the biggest challenges of recruiting attorneys is getting the word out about open positions. An attorney recruiter can be a valuable tool in the process as a firm strives to attract good attorneys. Placing job ads may not be enough in a competitive market, because those who are in the market for a job often find the right position before it even hits the job boards. However, posting available jobs on legal job boards, LinkedIn and similar platforms can be part of an overall recruitment strategy along with working with an attorney recruiter.