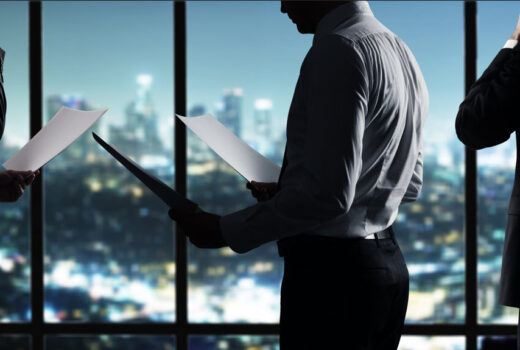 An effective legal recruiter has the pulse of a regional legal market. The best legal recruiter knows which law firms and hiring entities are looking for attorneys and legal professionals with particular skills and experience. They will work to match candidates with their ideal firm, taking personality, ambitions, and company culture into account.
How to Find the Best Legal Recruiter
It takes more than a law degree and passing the bar exam to become an attorney. Attorneys need clients. Clients are available through law firms, various legal entities, and private practices.
Attorney candidates in the greater Chicago area need to pair up with an established law firm or a legal entity that represents their career goals and serves their ideal client base. The best legal recruiter will help to pair up quality candidates with their ideal positions.
A resourceful candidate will use networking, word-of-mouth, and online research to locate the best Chicago legal recruiter. Attorney candidates can find the best legal recruiter by searching for ones with high praise from past clients. Those legal recruiters should have plentiful connections within a particular legal market and geographic region.
6 Things to Discuss with a Legal Recruiter
A legal recruiter needs to see more than a resume to match up candidates with various job openings. The search for the best recruiter for legal entities is easier when a candidate prepares accordingly. The 6 things a candidate must discuss are:
Prior legal experience
Why the candidate is searching
Ideal company culture
Compensation expectations
Preferred locations
Timeframe
Legal experience is a key element of any successful placement. Without experience, it is virtually impossible to get hired based on alleged legal expertise. The candidate needs to explain why he or she is looking for work. If a prior position bored the candidate or proved overwhelming, a similar situation may not be a good fit.
When a recruiter understands a candidate's vision for company culture, he or she can provide that candidate with an ideal fit. The more comfortable a candidate feels within a company, the more likely he or she is to remain with that company long term.
A candidate also needs to inform the recruiter about which markets and geographic locations are desired, the preferred pay range and desired benefits, and the timeframe to get a new position. With the right information discussed, the candidate and recruiter alike can find the right fit.