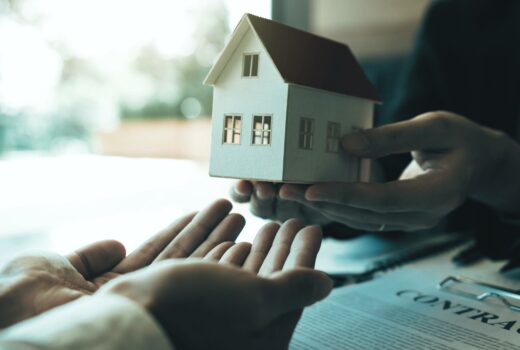 Law firms are looking for personal attributes that can help employees flourish in the workplace when hiring real estate attorneys. They are also looking for practical skills that can enable employees to do their job efficiently. A stellar academic record is crucial, but it's no longer sufficient to make the shortlist. Knowing what law firms are looking for when hiring real estate attorneys can help you nurture the required skills and attributes to stand out from other candidates.
What Are Employers Looking For When They Hire New Real Estate Attorneys?
Law firms look for skills and attributes that can set them up for growth and profitability when hiring real estate attorneys. While excellent academic credentials are essential, they are no longer enough for you to even get shortlisted for the interview. Law firms are looking for determined and resilient real estate lawyers who can work long hours to realize their goals. They are looking for excellent negotiators to secure the best deals for clients.
Law firms are looking for candidates with exemplary written and verbal communication abilities to convey insightful ideas and information to clients, colleagues, and judges. They are also looking for candidates who are excellent team players. Ability to work independently, research, and solve problems are other skills law firms are looking for when hiring real estate attorneys.
Skills Law Firms Look for in Recruits
Communication Skills
Your job as a real estate attorney involves communicating with clients, colleagues, and other involved parties in real estate transactions. You should know how to simplify legal concepts and explain them in understandable language. You can do that if you are an excellent communicator. Excellent communication abilities can also help you nurture a professional relationship with clients.
Communication is not just about speaking. It also involves actively listening. You should demonstrate these talents during the interview process. This demonstration involves listening keenly and speaking when it is your turn.
Research Skills
A real estate attorney should know how to search for information from different sources and interpret it correctly. Research skills are instrumental when looking for relevant statutes and precedents for your client's case. They are also necessary when performing due diligence before selling or leasing properties. This due diligence might involve checking public records to verify property ownership and unearth pending tax liens.
You can demonstrate your research abilities by gathering more information about the law firm and the interviewer. You can then use that information to develop interview prep questions, prepare well thought out answers, and outperform other attorney candidates. Presenting previous legal projects or writings that required in-depth research can also help demonstrate your strong research abilities.
Writing Abilities
Your responsibilities as a real estate attorney include creating legal documents, such as agreements and contracts. They also include drafting letters and emails to update clients on the progress of their cases or explain statutes relevant to their cases. You might also need to prepare written reports on the outcomes of clients' cases. All these responsibilities require strong writing skills.
You must demonstrate excellent writing abilities to increase the chances of a law firm hiring you. Your resume, cover letter, and the legal writing sample should display your strong writing abilities. Ensure these documents are well-written, grammatically correct, and error-free. Check out these lawyer resume tips to create a resume that will help you stand out among other applicants and get shortlisted for the interview.
Negotiation Skills
Negotiation plays an instrumental role in real estate transactions. Negotiation skills are necessary when helping buyers and sellers, property owners and tenants, or property developers and builders enter a legally binding agreement. They are also crucial in achieving the highest possible value of a real estate deal.
You can demonstrate that you are an excellent negotiator during the interview by giving examples from your legal practice where you used your negotiation skills to obtain a positive result. These examples include negotiating a contract or agreement for your client and closing a tough deal. Your objective is to show that you are a convincing and confident attorney and can help your client get a favorable outcome in any transaction.
Analytical Skills
Analytical skills are the capability to assess a situation and determine appropriate solutions. These skills are necessary when reviewing contracts, searching for property information, and reviewing laws relevant to your client's case. They are also essential when advising clients on the steps to take at every stage of a real estate transaction.
You must give practical examples of how you handle specific situations in your legal career as a real estate attorney to demonstrate your analytical skills during an interview. You can, for instance, mention that you usually consider several options before settling on one solution. You can then provide a practical example from your legal career to demonstrate this aspect.
Keen Eye for Details
The ability to spot minor yet crucial details that many people might not see is an essential skill in the real estate sector. This skill will help you catch small yet valuable information in written and verbal communication. It will also help you detect and correct errors and omissions that might otherwise alter the intended meaning of a contract or agreement.
The best way to demonstrate keen attention to detail is to submit an error-free application. This demonstration involves proofreading your application carefully to remove any spelling, punctuation, or grammatical mistakes before sending it.
Organizational Skills
Real estate attorneys usually handle multiple projects simultaneously. For this reason, they must have strong organizational skills. They must stay on top of different tasks and duties to meet deadlines and accomplish their goals. Organizational skills also help them keep up with new laws and court rulings that might impact how they handle real estate disputes.
Demonstrate your organizational skills in your cover letter by quoting what your supervisor said about your work style. Submit a neat and well-ordered resume to demonstrate your organizational abilities further. Present all your documents in a well-ordered manner during the interview. Doing that will demonstrate that your actions reflect what you have indicated on the paper. Also, provide clear and well-organized answers when responding to questions.
Litigation Skills
Real estate attorneys rarely go to court. That does not render litigation skills unnecessary, however. Litigation skills are instrumental in resolving disputes that require the involvement of a judge. Real estate attorneys with impeccable litigation skills stand a better chance of getting desirable results in court for their clients. Such attorneys can also appear before local and state regulatory agencies on their client's behalf.
Law firms prefer real estate attorney candidates with demonstrated litigation skills over those with little or no courtroom experience. You can demonstrate your excellent litigation skills during the interview by presenting a legal practice portfolio that lists some of the favorable rulings you have secured for your clients.
How to Increase Your Chances of Getting a Real Estate Attorney Job
Study the Local Legal Market
Familiarize yourself with the legal market in the area you want to work. Prepare a list of the leading law firms in that area. Carefully check out the profiles of attorneys working for those firms to get an idea of what qualifications you need to work there.
Nurture and Develop the Required Skills and Attributes
Look for opportunities to develop the skills and attributes your target law firm requires. You can, for instance, contribute as many legal writings as possible to scholarly journals. You can then create a well-designed legal writing portfolio to showcase your writing abilities during the application or interview process.
Build Networks and Meaningful Professional Relationships
Invest time and effort to develop networks and valuable professional connections within your target legal market. Attending formal and informal networking events and keeping in touch with friends can help you build and maintain a valuable network. Joining professional social media groups on LinkedIn and Facebook enables you to expand your network further and stay on top of happenings in your target legal market.
Meaningful connections can create new and desirable opportunities. A partner who moves to a top law firm might be willing to bring you along, especially if you have an excellent working relationship with that partner.
Work with a Legal Recruiter 
Working with a legal recruiter who knows your target legal market can hasten the job search and placement process. The recruiter knows the length of time a person with your skills might take to secure a real estate attorney job in your target market. The recruiter is also aware of all the law firms within your target legal market with open positions that fit your credentials and skill set.
A legal recruiter can help you update and tweak your resume to meet the requirements of your target position. The recruiter can also help you sharpen your interviewing skills to outshine other candidates and improve your chances of getting hired. The recruiter can provide information about your potential employer and questions to expect during the interview.