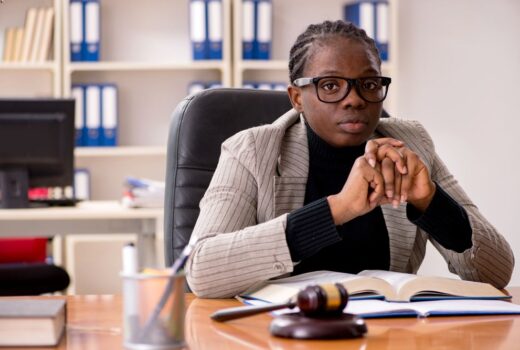 Because of top law schools' lack of students of color, law firms must look beyond them to hire Black attorney candidates and other lawyers of color. In addition, law firms need to consider a variety of candidates and avoid waiting for campuses to hold interviews.
Employment Statistics Regarding Lawyers of Color
According to the American Bar Association's Profile of the Legal Profession Report for 2021, the legal profession has failed to quickly diversify ethnicity and race within the last decade. In 2011, lawyers of color accounted for just 11.7% of attorneys. In 2021, they still only represent 14.6% of the profession, which is a minimal change of nearly three percentage points.
Meanwhile, white men and women still account for the majority of the legal profession, with 85% of attorneys being non-Hispanic whites. In 2011, they represented 88%, meaning another three-percent change.
The numbers are also small for all lawyers of color, who remain severely underrepresented in the legal profession. For instance, the report concluded that only 4.7% of attorneys were Black in 2021. Meanwhile, Hispanic lawyers comprised 4.8% of attorneys, Asian attorneys accounted for 2.5%, and Native American attorneys made up 0.4%.
Steps to Hire More Candidates of Color
Law schools across the country are behind in their efforts to facilitate diversity among attorney candidates. According to Jim Leipold, the executive director with the National Association for Law Placement, there's an approximately 18% gap between Black and white law graduates who land jobs requiring them to pass the bar exam. NALP data further showed that Black law graduates continue to see the lowest rate of employment in the private sector.
Multiple panelists have noted that law firms will have to look beyond the top 14 law schools based on U.S. News & World Report rankings if they want to recruit more lawyers of color. Experts in the legal profession have established that prestige and ability aren't necessarily always paired.
Additionally, law firms that perceive recruiting as a one-time transaction tend to fail to achieve their diversity goals, according to Jaret Davis, a co-managing shareholder of the Miami office for Greenberg Traurig.
Ultimately, law firms must take steps to seek attorneys of color outside prestigious law schools. Many highly qualified attorneys of color are worth hiring from a variety of sources.