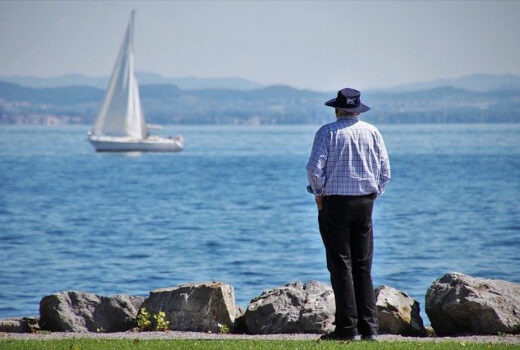 There has never been a better moment for older lawyers to make a lateral partner move. From the COVID crisis to legislation to renewed appreciation by firms, lawyers willing to work into their 60s and beyond need to act quickly and decisively to grasp the opportunities available for senior laterals.
Strategic Exit Plan
Partners considering retirement should have a strategic exit plan. A surprising number of lawyers approaching 60, however, do not have such a plan in place.
A proper plan includes protecting and monetizing the book of business that a partner has built industriously over the years. Making senior partner lateral moves allows older lawyers to recharge their professional lives and restore a sense of purpose with law firms that share their aspirations for growth and values.
In the wake of the pandemic, remote working has become the new normal. Senior partners can now negotiate more flexible terms that give them a much-needed healthy work-life balance.
Renewed Appreciation for Senior Partners
The best legal recruiters in Chicago and other big cities are seeing increasing interest in senior lateral partners. Despite millennials outnumbering Baby Boomers by 2-to-1 in BigLaw firms, attorneys born after 1984 make up only 5% of partners. Lawyers aged 53 to 71 account for 40% of partners. Law firm managers are creating new opportunities for senior partners.
Recent age-discrimination suits have also made firms fight age-based biases. The upheavals of layoffs and pay cuts that the COVID crisis brought made firms experience defections. As a result, more firms may be looking to take on senior partners.
It is critical for senior lateral candidates to offer the following assets:
They should have a portable and profitable practice and enhance the firm's bottom line.
They must have a plan on how they will help the firm pursue its growth strategies for the next three to five years.
They should be a good fit, showing the ability to have seamless transition and integration into the existing culture.
As senior partners make their strategic plans, they can be looking out for firms where they are a better cultural fit and can see greater opportunities in the long term. It is important for law firm managers to give senior partners the professional support they need to ensure successful transition and integration. When working with Chicago legal recruiters, senior partners can make lateral moves to the firms that align with their needs.