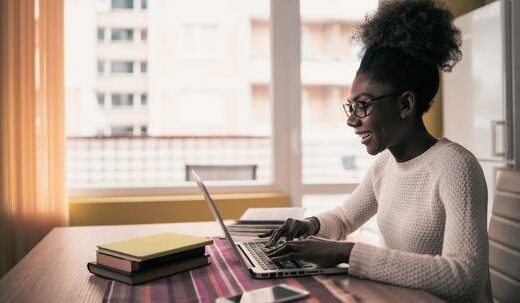 Aspiring lawyers often wonder, "how long does it take to become an associate lawyer?" It generally takes around 11 years to become an associate lawyer. You need to complete a four-year bachelor's degree to enter law school. You will then take a law school admission test (LSAT). Next, you will spend three years in law school and graduate with a Juris Doctor (J.D.) degree. After graduating, you will need to take your state bar exam and get a passing score to earn a license to practice law.
Upon earning a license to practice law, you can join a law firm and start building skills in your preferred practice area. It will typically take around four years to earn the skills necessary to become an associate lawyer. Securing a legal job after completing your studies and obtaining a state license can be frustrating and time-consuming. Working with a legal recruiter can take away all the job search-related stress and workload from you. A recruiter with long-term professional connections with law firms in your target legal market can quickly match you with your ideal position and law firm.
What Are the Stages of Becoming a Lawyer?
Select a College Major
You can join law school with virtually any bachelor's degree. In other words, there is no preferred undergraduate degree course for getting into a law school. A comprehensive arts degree with courses focusing on sharpening your research, writing, analytical thinking, and problem-solving skills may be all you need to excel in your legal studies.
Take more courses in areas that inspire confidence in you and align with your career goals. You can, for instance, take more classes in history, arts, literature, and philosophy if you are an aspiring lawyer.
Complete Your Bachelor's Degree
Ensure you complete your selected bachelor's degree. The program will generally take you about four years to complete. Take your studies seriously and excel in your exams. The grades you acquire will be crucial when applying for law school. The higher your grades, the more competitive you are when applying for law school slots.
Ensure You Pass the Law School Admission Test
One of the checklists that an admissions officer focuses on during law school admission is Law School Admission Test (LSAT) scores. The officer uses LSAT scores to pick the best applicants among the sea of applications.
LSAT assesses an applicant's reading, comprehension, and critical thinking skills. It also tests the applicant's reasoning and information management. The higher the scores, the higher your chances of getting admitted to a top-ranking law school.
Choose an ABA-Accredited Law School
Identify your preferred law school and apply after completing your undergraduate degree and taking the LSAT. You can do this immediately after you are done with your studies or after a waiting period. You can even choose to gain professional experience in different fields before joining law school. Doing this does not affect your eligibility to join a law school when you are ready.
Be sure to choose an ABA-accredited law school. Include recommendation letters from educators or legal professionals in your application to increase your chances of success. Also, mention community programs you have participated in and other relevant skills you have gained. Take advantage of the Law School Admission Council when searching for an ABA-accredited law school.
Complete a J.D. Degree
After joining your preferred ABA-accredited law school, you should focus on completing your J.D. degree. You might complete the program within three years if you are studying full-time. You might need at least four years to graduate if you are a part-time student.
The law school will determine your courses during your first year. These courses usually include constitutional law, torts, legal research and writing, civil procedure, contracts, and criminal law. Study hard and try your best to attain good grades.
Take elective courses that suit your career aspirations in your second and third year. Corporate, tax, family, and real estate are some interesting elective courses you can choose. You can also major in intellectual property law if you are passionate about protecting intellectual property.
Use your time in school to sharpen your skills and gain professional experience. You can take part in mock trials, attend legal workshops, and get your work published in a local legal journal. You can also participate in a part-time or summer internship.
Pass Bar Examination
You must pass the bar exam and obtain a license before practicing law in any state. Each state has its unique regulations for conducting bar exams. Illinois, for instance, breaks down the exam into three different components.
Multistate Bar Examination (MBE) is the first component. It comprises 200 multiple-choice questions and takes six hours. Topics range from contracts to constitutional law to criminal law.
Multistate Essay Exam (MEE) is the second component. It assesses your understanding of Illinois law. It may cover various topics, including Illinois civil procedure, administrative law, criminal procedure, and family law.
Multistate Performance Test (MPT) is the third component. It assesses your ability to utilize essential attorney skills in a real-life situation.
Continue Growing Your Career
The legal field is broad. It has immense opportunities for attorneys to grow their careers. You can rise to the level of a partner in a firm after practicing law for several years as a lawyer. In other instances, you can pursue alternative careers for lawyers, including digital marketing, content writing, and management consultancy. You can complete a masters or doctoral program if you want to pursue a career in the research, teaching, and academic field.
How Do You Become an Associate Lawyer?
Determine the Level of Education Required
Start by researching the level of education that an associate lawyer should have. You can get this information by visiting the websites of top law firms in your state and checking the academic qualifications of their associate lawyers. You can also check academic requirements on online associate lawyer job postings.
The minimum academic requirement for an associate lawyer is a J.D. degree. A master's degree or a doctorate sets you apart from other candidates. Majoring in the right subject also gives you a competitive edge. Law, political science, and legal writing or research are some examples of highly sought-after majors.
Nurture the Right Associate Lawyer Skills
The next step after meeting academic requirements is gaining the right associate lawyer skills. Law firms always look for attorneys who can litigate cases in court, offer legal advice, and conduct discoveries. Other skills you need to succeed as an associate attorney include law firm management expertise, resolving legal issues, and handling pre-trial motions.
Know the Main Duties and Responsibilities of an Associate Lawyer
Associate lawyers usually serve as assistants to senior partners in law firms. They help clients avoid or resolve disputes by providing expert legal guidance. Their primary responsibilities include:
Performing legal research
Preparing legal documents
Negotiating and representing clients in court
Communicating with partners, senior associates, and law firm employees
Maintaining confidentiality
Create Your Resume
Now that you know the skills and primary responsibilities of this position, the next step is creating a great resume. An organized and professionally written resume can improve your chances of getting your dream associate attorney job. So, knowing what should appear on a lawyer's resume can make your job search and application successful.
Keep your resume concise and ensure each point highlights your qualification. Update it to reflect the job position's requirements and the unique needs of the law firm. Include relevant academic qualifications and work experience. Also, use quantifiable data like percentages, numbers, and dates to add credibility to your achievements.
Apply for Open Associate Lawyer Positions
Earning a law degree and passing your state bar exam are the first steps to becoming a licensed lawyer. You will need a law firm job to start building your career as an associate lawyer. 
Getting a job in the legal field can be time-consuming and stressful, especially if you do it yourself. Partnering with a law firm recruitment agency can simplify the job search process. You only need to send your resume to an attorney recruiter that will get back to you to learn more about you and your job search. The recruiter will then match you with law firm openings that fit your skills and career goals.
If you are stuck on how to choose the best legal recruiter, start by conducting thorough research. You can do that through online searches or even peer-to-peer recommendations. Compare at least three recruiters with positive reviews from previous clients and settle on one that suits your job search needs.
How Long Does It Take to Become an Associate Lawyer?
The average time it takes for one to become an associate lawyer is four years. This duration does not include the time required to attain the necessary academic credentials. It may take up to 11 years to become an associate lawyer if you take into account the usual academic requirements and completing a J.D. degree.