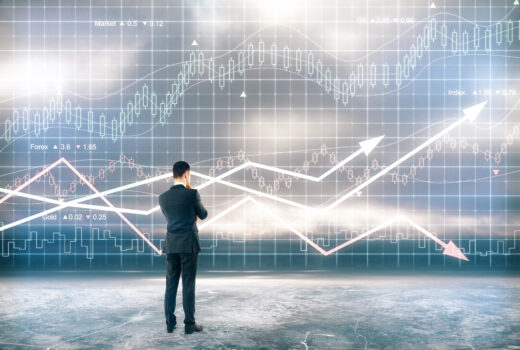 The American Lawyer released results from its annual Lateral Report, which tracked lateral movement strategies among the nation's largest and most successful law firms. The report, conducted by ALM Intelligence, reported 2,895 lateral moves among Am Law 200 firms in 2017, decreasing 2.3% from 2016. According to the report, law firm leaders reported a variety of strategies aimed at improving lateral hiring such as geographic expansion, spending top dollar on superstar partners, hiring lateral groups, recruiting experts in other fields, and expanding lower cost-firms in larger markets.
Chicago-based Winston & Strawn hired the most lateral partners of any Am Law 200 firm, the report revealed. The firm brought on 73 partners, representing nearly 22 percent of its partner ranks. DLA Piper hired the second-most partners, 69—a mere 5.7 percent of its partnership. The next three firms to grow their partner ranks by more than 10 percent through lateral hiring included Cozen O'Connor, Fox Rothschild and Hogan Lovells opening new offices in Pittsburgh, Los Angeles and Seattle, respectively (as quoted in The American Lawyer).
Kansas City, Missouri-based Polsinelli is another firm to see recent growth in the lateral partner market. Much of the firm's recent growth has been in Chicago, where it has grown from just six lawyers in 2006 to 99 as of last December. The firm has found success recruiting from some of the city's legacy firms, many of which have pursued a more international, higher-profit model (as quoted in The American Lawyer).
See highlights from the full article on The American Lawyer.
Contact Bill Sugarman for more information.