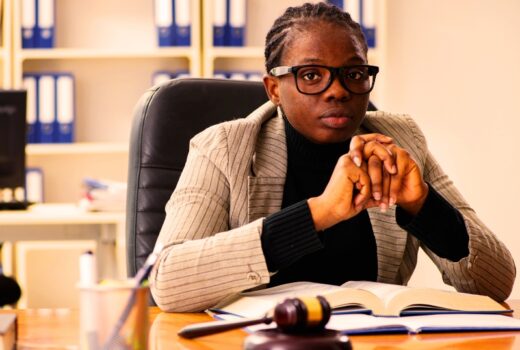 In a profession "less diverse than doctors or engineers [who are] 88 percent white," says Danielle Holley-Walker, dean of Howard University Law, the legal community is still struggling with diversity (as quoted in the ABA Journal). In fact, the recently released Vault/MCCA Law Firm Diversity Survey found that out of 250 law firms, an overwhelming 84 percent of attorneys self-identify as white/Caucasian, with only 3 percent identifying as African-American, 6 percent as Asian-American, and another 3 percent as Hispanic/Latino. The report also concluded that while the recruitment of minorities has slightly increased, the attrition of these minority attorneys is still occurring at a disproportionate rate.
Perhaps even more alarming is the 'double jeopardy' plight of minority women in law. The ABA Journal reported in their March issue headliner that an astounding 85-percent of U.S. minority female attorneys will quit their large firms within seven years of starting their practice. And, minority racial status aside, "women account for only 18 percent of equity partners in the Am Law 200 and earn 80 percent of what their male counterparts do for comparable work, hours, and revenue generation," reported the 2015 survey by the National Association of Women Lawyers (as quoted in the ABA Journal). Add race back in to find that minority women accounted for a mere 2.55 percent of partners in 2015, rendering them the "most dramatically underrepresented group at the partnership level, a pattern [holding] across all firm sizes and most jurisdictions," (NALP, as reported by the ABA Journal).
So, in light of the many disturbing statistics, what can and are law firms doing today to help bridge the inequality gap? Howard law dean Holley-Walker suggests that young minority lawyers should make an extra effort to build relationships with partners, who serve to not only mentor them now, but eventually to act as a sponsor, ready to "go to bat" for the younger attorney (as quoted in the ABA Journal).
And it appears that some firms are already going the extra mile. Above the Law released the results of their 2016 Law Firm Gender Diversity Index, which classified over 200,000 attorneys and assigned grades based on each firm's gender diversity statistics. Milwaukee-based Quarles & Brady stood out in the top six of all firms, and was awarded an A+.