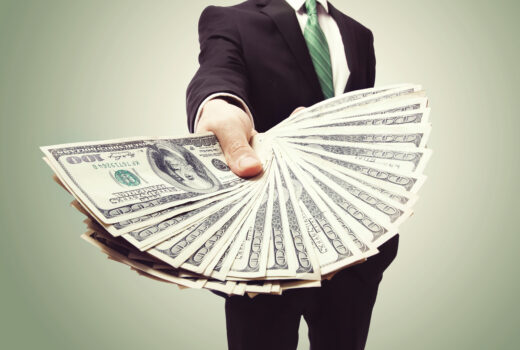 Seeming to defy the laws of supply and demand, hourly billing rates at national corporate law firms have increased 3 to 4 percent per year since the recession, according to Citi Private Bank's Law Firm Group (The Wall Street Journal). In fact, they report, these rates have continued to rise in spite of weak demand and low inflation.
A recent study of bankruptcy cases revealed that "senior partners routinely charge between $1,200 and $1,300 an hour, with top rates at several large law firms exceeding $1,400" (The Wall Street Journal). Legal consultant Bruce MacEwen observes that "you have a very few people at the very top where price is almost no object," allowing for the best-of-the-best lawyers to charge an astounding $1,800-plus hourly rate (as quoted in The Wall Street Journal).
While demand for legal services has only risen 0.5% in the past year, revenue has risen by 4%, according to Wells Fargo Private Bank's Legal Speciality Group. Heightened rates help to increase this revenue, and are consistently raised to soften the blow of client-demanded discounts, an increasingly common practice. By implementing an annual rate increase, says an Altman Weil legal consultant, law firms are able to offset clients' requests for discounts (The Wall Street Journal).
John Altorelli, finance lawyer at DLA Piper, laments that "we just raise them every year," referring to the hourly rate system as "anachronistic" (as quoted in The Wall Street Journal). However, many firms contend that raising rates are a way to "guarantee salaries or ensure a partner's pay doesn't fall, even in the down years," allowing them to attract and keep the top talent (The Wall Street Journal).
Still, argues legal consultant Bruce MacEwen,"if clients are pushing back on rates, the answer isn't to raise them, and then ask for a discount…the answer is to provide a better total value" (WSJ).
Read more and see the top law firm billers at the Wall Street Journal.