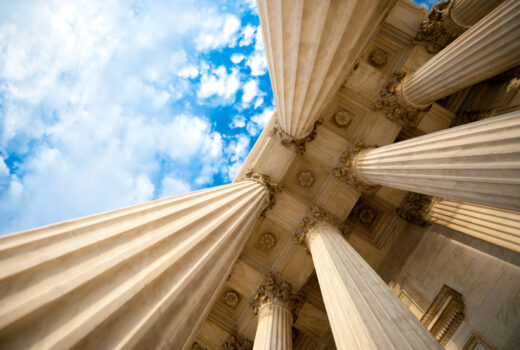 The American Lawyer released a recent article reporting that a number of midsized law firms have doubled down on their commitment to secure, and deepen existing relationships with midmarket clients. According to the article, law firm leaders in the middle market segment, which generally includes businesses with $50 million to $500 million in annual revenue, agree deep-rooted relationships are extremely common among law firms that service midmarket clients.
Law firms with roots in major markets are also finding ways to prosper in middle-market locations. For some midsized firms, including Cozen O'Connor, Ballard Spahr and Fox Rothschild, that has spurred geographic expansion across the country. For others, like McCarter & English and Vorys Sater Seymour & Pease, it has meant doubling down in the region where they already have roots.
"Midmarket companies are normally always in growth mode, so as they're growing there are opportunities to grow with them and expand the amount and type of work that you're doing for them. They have the same sophisticated work that larger Fortune 1000 companies may have. The number of zeroes may not be the same, but the sophistication of the work is and the complexity of the matters are," notes Cozen O'Connor's CEO, Michael Heller.
ALM journalist, Lizzy McLellan concludes, "the perception of value often attracts midmarket clients to firms with a more affordable rate structure than the very top of the Am Law 100 offers. Sometimes that means a national Am Law 100 firm in the second 50, like Cozen O'Connor or Fox Rothschild. But it can also mean a midsize firm like Pryor Cashman or a regional Am Law 200 firm like McCarter & English." McCarter & English's chairman, Michael Kelly, notes "the big expensive firm gives them cover, but I can tell you with no uncertainty that we will do a better job with less cost."
See highlights from the full article on the American Lawyer.
Contact Bill Sugarman for more information.