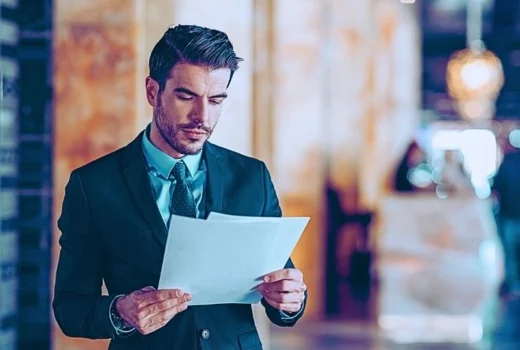 The American Lawyer reports that more than 3,100 lateral partners moved between Am Law 200 firms in 2019, with corporate partners accounting for 25% of those moves, according to recent data released by ALM Intelligence. The total is 14.5% higher than last year's lateral total of 2,754, largely as a result of an improved methodology used to collect this year's data, which affects the year-over-year comparison. Over the past two decades, the number of lateral partner moves, tracked by The American Lawyer since 2000, has ranged from just above 2,000 to more than 3,000 a year, the article adds.
The article reported that at least 580 corporate partners joined the ranks of the Am Law 200, while 469 departed, which adds up to a net gain of 111 partners. Litigation partners accounted for another quarter of the past year's laterals. Banking and Finance partners were the third-most-transient practice, comprising nearly 14% of all laterals. Interestingly enough, given the warnings of a recession, bankruptcy attorneys were the least transient, accounting for just a small fraction of the year's lateral moves, at 2.4%, ALM Intelligence reports.
According to the report, Philadelphia-based Fox Rothschild saw the greatest percentage growth via lateral moves, as its partnership ranks grew by 60, or roughly 18%, on the back of 102 lateral hires, offsetting 42 departures. The firm has been growing steadily since it first cracked the Am Law 200 in 2015, the article notes. Additionally, the article noted that Winston & Strawn saw the greatest net defections among the Am Law 200, losing 52 partners and adding 17, for a net loss of 35, (as quoted in The American Lawyer).
Nearly three-quarters of Am Law 200 firms have had a lateral partner leave within the past five years due to an issue with personality or law firm culture, according to data released by ALM Intelligence. A lawyer's business is easier fixed than their character, notes Polsinelli's CEO Chase Simmons. And while there's no one lateral partner who can affect a law firm's revenue numbers on their own, a toxic partner could ruin a firm's culture, he adds. "Culture is more permanent. Everything derives from the culture," Simmons says. "If you mess with that, the dollars aren't going to follow."
"Law firms are constantly on the hunt for top talent, and they have recently began building programs focused on lateral integration. The reasons for doing so are interconnected. For one thing, firms use their programs as a selling point in their recruitment efforts. They also lead to better retention rates. Nearly every law firm The American Lawyer spoke with for this story touted a higher five-year retention rate than the 60% average that ALM Intellection reported last year among Am Law 200 firms," (as quoted in The American Lawyer).
See highlights from the full article on The American Lawyer.
Contact Bill Sugarman for more information.