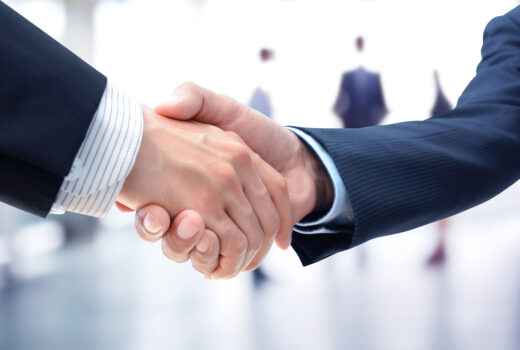 The American Lawyer reports that 2019 was a record-breaking year for law firm merger announcements and represented a "solid year of growth" for completed mergers, according to recent data collected by two legal industry consultancy firms tracking law firm tie-ups. Altman Weil, which tracks law firm merger announcements, announced that last year's 115 combinations broke the record set by the U.S. legal industry in 2018, which saw 106 announcements. Additionally, another report by legal consultancy firm Fairfax Associates, which counts combinations once they are completed, announced that firms completed 59 mergers in 2019. While this is lower than the 71 mergers counted in 2018, it is still higher than the historical average of 54 mergers per year recorded between 2009 and 2018, Fairfax notes.
Two of the largest merger announcements from 2019 took effect the first day of the new year: Taft—the result of Cincinnati-based Taft Stettinius & Hollister merging with Minneapolis-based Briggs & Morgan—and Lathrop GPM, the offspring of Kansas City, Missouri-based Lathrop Gage and Minneapolis-based Gray Plant Mooty. Aside from Taft and Lathrop GPM, ten more law firm mergers are scheduled to close in the first quarter of 2020, Fairfax reports. This includes Dentons' combinations with Indianapolis-based Bingham Greenebaum Doll and Pittsburgh-based Cohen & Grigsby as well as the pending marriage of Minneapolis-based Faegre Baker Daniels and Philadelphia-based Drinker Biddle & Reath, (as quoted in The American Lawyer).
The majority of mergers in 2019 continued to be small combinations, with eighty-five percent of the mergers involved firms between five and 20 lawyers, Fairfax reports. "We are continuing to see firms anywhere from 100 lawyers to 600 to 700 lawyers feel like they need more scale in order to compete effectively," notes Lisa Smith, a principal at Fairfax Associates. "I think we'll continue to see consolidation in the form of laterals and groups or small acquisitions or mergers of equal size. Consolidation is going to continue to be big in 2020," she adds. Additionally, Zeughauser Group consultant Kent Zimmermann notes law firms are competing hard for talent. Deciding to scale up and merge can give a law firm a deeper bench and greater revenue, which can mitigate and ward off the poaching of top talent by other firms, (as quoted in The American Lawyer).
See highlights from the full article on The American Lawyer.
Contact Bill Sugarman for more information.