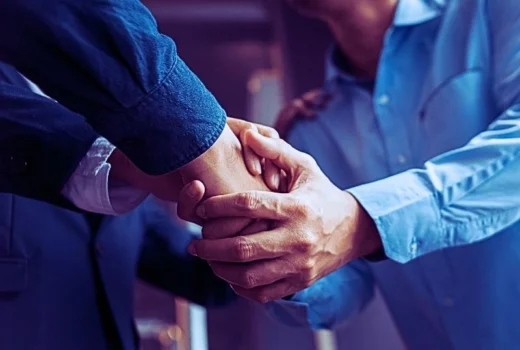 The American Lawyer reports that the legal industry added nearly 5,000 jobs last month, marking the sixth straight month of job gains for the legal sector, according to recent data released by the Bureau of Labor Statistics. Though law firms have continued announcing job cuts, the latest data — which includes attorneys, paralegals, legal secretaries and others who make their living in the law — shows total U.S. legal jobs now stands at 1,117,400. While that is still well below the 1,153,700 jobs in place this time last year, the legal industry, like the wider economy, continues to recover from the loss of 64,000 jobs in April due to pandemic-related layoffs and austerity measures, the report notes.
"The steady growth was not immediately apparent several months ago, as preliminary data from August showed no growth over July. But those figures have since been adjusted upward, indicating a clear positive trend line," notes Dan Packel of Law.com. The legal industry had 1,112,600 jobs in September and 1,110,900 jobs in August, according to numbers revised since last month. Those revised numbers show that the industry gained 1,700 jobs in September and 2,500 jobs in August (up from 1,108,400 jobs in July). "These improvements in the labor market reflect the continued resumption of economic activity that had been curtailed due to the coronavirus (COVID-19) pandemic and efforts to contain it," notes the department of Bureau of Labor Statistics.
See more highlights from the full article on The American Lawyer.
Contact Bill Sugarman for more information.