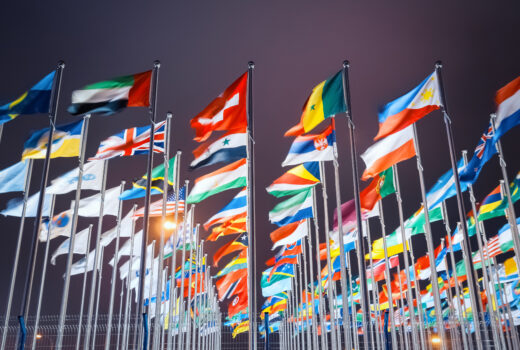 The American Lawyer released their annual Global 100 report, ranking the top law firms across the world. The report is based on gross revenue as well as number of attorneys and profits per partner. Attorney headcount saw an increase this year, with an annual growth of 6.4 percent. Overall, gross revenue grew by 3.1 percent for The Global 100, and profits per partner increased, on average, by 4.9 percent.
Latham & Watkins reigned in at No. 1 again this year, with the highest gross revenue of The Global 100. Close behind leader Latham was Baker & McKenzie and DLA Piper in spots 2 and 3, respectively. Skadden also remained in its respective spot from last year, coming in at number 4, with a higher revenue per lawyer average than each of the other top 5 firms. Kirkland advanced one spot to No. 5 this year, knocking Dentons down to number 6.
See the full rankings and more of the highlights from the AmLaw Global 100 on The American Lawyer.
Contact Bill Sugarman for more information.