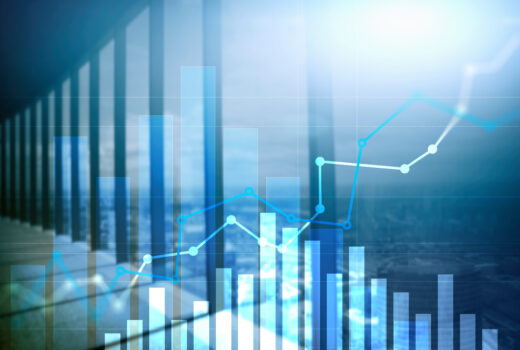 The American Lawyer reports that law firm revenue growth in the first nine months of 2018 was the highest it's been since 2007, and the outlook going forward remains positive. According to a new report, released by Citi Private Bank's Law Group, overall revenue grew by 6.3 percent and demand was up 2.5 percent during the first nine months of 2018 compared to the same period in 2017. Many firms showed wider profit margins as a result of demand and billing rates grew at a level that outpaced an increase in expenses, the report revealed.
The Citi Private Bank's report found that among the Am Law segments, size mattered, with Am Law 50 firms outperforming the other market segments in both lawyer rates and demand. Smaller, niche firms saw the greatest growth in revenue at 7.8 percent, and the second-greatest growth in demand at 2.5 percent. Looking at firms by geographic reach, the report revealed that global and international firms posted stronger revenue, demand and rate growth than national and regional firms, (as quoted in The American Lawyer).
"More than likely, this will be a year of strong top-line growth for the industry, but also characterized by expense pressure and continued dispersion among market segments," notes Gretta Rusanow, research co-author and head of Citi Bank's advisory services. "As firms end 2018 and look forward to 2019, it will be even more important to ensure that continued growth is profitable, particularly as this extended period of growth points to a looming downturn at some stage. Further, while our dispersion results show that some firms are enjoying even greater success than the average results of 2018 are showing, it also suggests that some firms are struggling mightily. We would expect this phenomenon to lead to further and perhaps accelerated consolidation ahead," she adds.
See highlights from the full article on The American Lawyer.
Contact Bill Sugarman for more information.