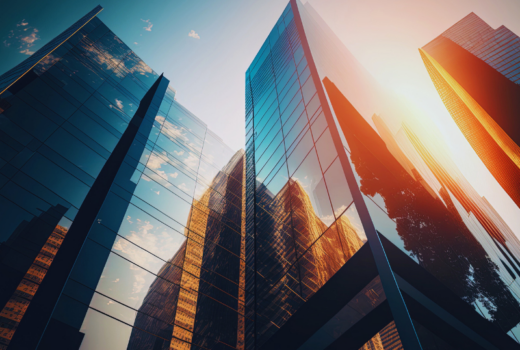 The American Lawyer released a recent report, conducted by LexisNexis' legal pricing data service, CounselLink, which revealed that large law firms continue to dominate high-rate work and firm discounting is on the rise as clients reexamine their relationships during the pandemic in 2020. Now in its seventh year, CounselLink's Trends Report is based on data derived from $35 billion in legal spending comprised of almost seven million invoices and more than 1.7 million matters. According to the report, the country's largest 50 law firms, which each have more than 750 attorneys, earned 62% of invoice amounts billed last year in three combined categories: mergers and acquisitions; corporate, general and tax; and finance, loans and investments.
Additionally, the report found that partner billing rates for lawyers at the largest 50 firms, which have more than 750 lawyers, are 51% higher than those of partners in firms with 501-750 lawyers. And partner billing rates in firms with 201-500 lawyers are 29% higher than those for partners in firms with 101-200 lawyers. "I don't think people realize how strong the correlation is between the size of the firm and the rates," notes Kris Satkunas, Director of Strategic Consulting for CounselLink and author of the Trends Report. "Firms slightly smaller than the "largest firms" category, ones with head counts of 501-750 lawyers, have an opportunity, she added, as clients look for high-quality legal work at a lower cost."
Five major cities showed rate growth of 4% or more over the last year, and over the last 3 years, the report notes. The biggest growth spurts in attorney rates for the last year were in New York City (6.9%), Boston (5.9%), San Francisco (5.7%), Washington, D.C. (5.2%) and Chicago (4.7%). Each of the five cities saw attorney rates grow at or above 4% in both annual rate growth and compound annual growth rate over the last three years. On the opposite side of the spectrum, three cities saw hourly growth rate below 3% in both metrics: Miami, Minneapolis, and Phoenix.
As clients reexamine relationships with their law firms this year during a recession, Satkunas said the industry may see more discounted bills. And the CounselLink data is bearing that out. The report found a trend of increased discounting in the past few months of 2020, with more than 16% of bills discounted in May, a threshold normally crossed only at the end of the year. However, Satkunas added she was hopeful that more firms will work with clients to adopt alternative fee arrangements, which have grown in popularity in recent years. In 2019, 12.1% of matters were billed with an alternative fee arrangement, up from 9.2% two years ago, and she said there is now an opportunity for firms and clients to be more creative, (as quoted in The American Lawyer).
See more highlights from the full article on The American Lawyer.
Contact Bill Sugarman for more information.