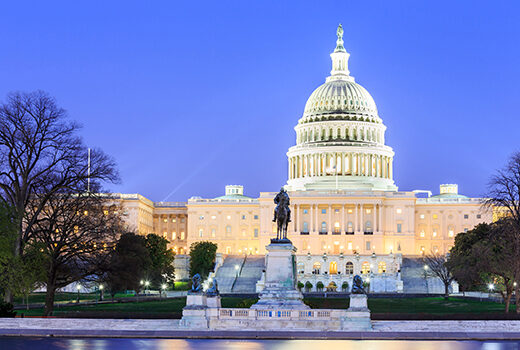 The National Law Journal recently released a review of the major legal news in Washington's 'big law' for 2015, including reports on the paramount moves and mergers, influential administrative changes, and the "reinvention" of the D.C. law practice.
Dentons continues its reign as the world's largest firm, announcing ten "tie-ups" with other firms in 2015, including those in China, Australia, and Mexico, among other countries (as reported by the National Law Journal).
Litigators with multi-millions in portable business and experience in the federal government were in high demand, according to the National Law Journal, since "the hotbed of white-collar enforcement activity is now centered squarely in Washington, D.C." (Debevoise & Plimpton partner David O'Neil, as quoted by The National Law Journal). Many former representatives and senators flocked to the 'big law' D.C. firms in search of positions in lobbying and legislative practice groups.
In fact, despite the financial drawbacks of lobbying as a legal practice, the National Law Journal announces that "the large law firms in Washington still want to do it." And lobbying certainly got its fair share of the limelight when Former House Speaker Dennis Hastert, a Washington lobbyist, pleaded guilty to federal charges of evading currency-reporting requirements by illegally structuring cash withdrawals.
Read more about these and the other legal trends of 2015 in the National Law Journal.