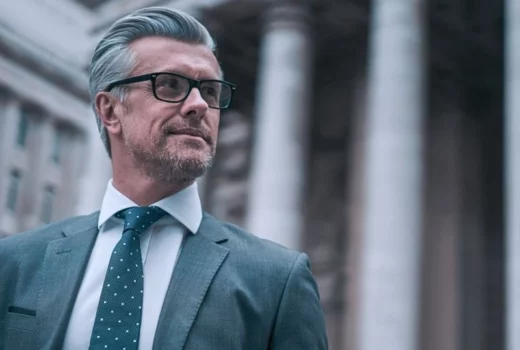 A law degree opens doors to career opportunities within and outside the legal sectors. Some lawyers work for companies and organizations as general counsels. Others leverage their legal skills to establish careers across different sectors, including education, banking and finance, human resources, and politics. Many offer their legal services in law firms or private practices. Becoming a lawyer can be a fulfilling and lucrative career choice, no matter how you apply your law school education. There are, however, things to know before becoming a lawyer in Chicago, Illinois.
The Purpose of Law
Law has many purposes, but the four main ones include the following:
Establishing Standards: Law outlines minimally acceptable conduct in society. It deems certain activities as punishable offenses as society has deemed them unacceptable through a legislative body.
Maintaining Order: Law ensures peace and order when properly and efficiently enforced.
Resolving Disputes: The society consists of individuals with varied needs, wants, morals, and opinions. As such, disputes are inevitable. The law offers formal procedures and avenues for resolving or addressing those disputes.
Ensuring the Liberties and Rights of Citizens Are Protected: The constitution and laws at different levels of government provide citizens with liberties and rights. The law ensures these liberties and rights are free from violations and unjustifiable intrusions by individuals, entities, or governments.
Understanding the Legal Profession
Law school students and graduates often ask, "What can you do with a law degree?" As mentioned earlier, a law degree can result in numerous career opportunities in the legal profession. It can also lead to careers in non-traditional fields like government, education, and politics.
The legal profession can be fascinating, intellectually stimulating, and financially rewarding. The profession requires lawyers to be logical and promote justice, equality, and morality. So, the legal profession can be fulfilling to anyone who loves solving problems, is passionate about promoting justice and fairness, and understands the realities of being a lawyer.
What to Know Before Becoming a Lawyer in Chicago, Illinois
It is wise to research the law profession thoroughly and do an authentic self-reflection before becoming a lawyer. The following are things to know before becoming a lawyer in Chicago, IL:
Practicing Law Is a Steep Learning Curve
The knowledge and skills gained from law school give you a head start in the law practice. However, there is a large margin for growth once law school is over. In fact, every task you handle at the start may seem like a new learning experience. Fortunately, you will gain the required knowledge and skill set to succeed in your specific practice area with time and more practice.
You Are Likely to Spend Less Time in the Courtroom
Most movies and TV shows create a narrative implying that lawyers spend most of their time in the courtroom. The truth, however, is that most lawyers spend most of their time researching laws, statutes, and precedents in their practice areas. In fact, you might never take a case to court, depending on the type of clients you serve or where you work.
You Can Still Be a Successful Lawyer Even if You Did Not Graduate From a Prominent Law School
Graduating from a prestigious law school can afford you better networking opportunities. However, even if you went to a middle- or low-tier law school, you can still build a successful law career.
You May Be Disappointed or Unhappy if You Choose a Practice Area That Does Not Suit Your Personality
Choose a practice area that matches your personality. You can, for instance, focus on human rights law if you want an exciting and thought-provoking field. If you choose an area that does not inspire interest or confidence, you will be bored, unhappy, and disappointed.
Writing Is Part of Your Job as a Lawyer
Writing does not end with the term papers you completed in law school. Instead, it is an essential part of the legal profession, regardless of your practice area. You will draft briefs, responses, demand letters, contracts, agreements, and emails. So, sharpen your writing skills even after graduating from law school to ensure your communication is always clear and effective.
Becoming a Partner at the Early Stages of Your Career Is Hard
Attorney candidates should understand that making a partner early in their career is hard. They must work hard, be patient, and focus on their goals. Consider moving to a new law firm if your current firm lacks a clear leadership transition plan. Moving to a law firm with a smooth leadership transition can better your chances of making a partner.
Cost of Education
The cost of pursuing a law education is one of the most important things to know before becoming a lawyer. You must pay for a four-year undergraduate degree. You will then pay for another three- or four-year degree at a law school.
You might incur up to $150,000 in student loans by the time you graduate from law school. You need to ask yourself whether you are okay with incurring such a huge debt from your education.
Bar Exam
You will also pay for the BAR exam after earning a law degree from a recognized law school. Passing the BAR exam allows you to obtain a license to practice law in your preferred state. This exam costs anywhere from $100 to $1,300 based on your state. You will have to pay each time you do the exam. So, ensure you prepare well and pass on your first attempt to avoid paying to take the test for the second time.
Different Types of Lawyers
A law school education exposes lawyers to numerous employment opportunities. What's more, the legal sector has many practice areas. You can easily get overwhelmed by the many practice areas in the legal profession. So, it is crucial to know what type of lawyers are in demand. You must also have clear career goals, ambitions, and interests. That way, you can make a wise and well-informed career decision.
Corporate Law
Corporate lawyers handle business-related legal issues. These issues include but are not limited to claims or lawsuits filed by individuals or entities against businesses and mergers and acquisitions (M&As) between businesses.
Corporate lawyers can be part of a law firm, private practice, or an in-house legal team within a company. Small businesses often hire corporate lawyers from private law firms when in need of legal representation. Large companies, on the other hand, have corporate lawyers in their workforce.
Criminal Law
A criminal lawyer represents individuals accused of criminal offenses, ensuring they are treated fairly, and their rights are protected. A criminal lawyer may be running a private practice or on a government's payroll as a public defender. Regardless of the position, these lawyers have a legal duty to safeguard the best interests of those they represent.
Criminal lawyers appear in courts on their client's behalf more frequently than other types of lawyers. This is because criminal cases tend to proceed to trial more often than civil cases. Criminal law has distinct practice areas, allowing you to work as a sexual assault lawyer, homicide lawyer, drug crime lawyer, or white-collar crime lawyer.
Family Law
Family lawyers do not just handle divorce cases. They also handle cases involving child custody, adoption, juvenile delinquency, surrogacy, and domestic violence.
Intellectual Property (IP) Law
IP lawyers leverage their knowledge of intellectual property laws, statutes, and precedents to protect intellectual assets, such as ideas, patents, or inventions. They work with individuals and businesses to resolve disputes over patents, copyrights, and trademarks. They also review intellectual property laws with their clients and walk them through all the steps of obtaining licenses. On top of that, they offer advice regarding new rules and regulations on intellectual capital.
Personal Injury Law
Personal injury lawyers handle civil cases and represent people injured in accidents, at work, or through substandard or negligent medical practices. These lawyers assemble and organize evidence, interview witnesses, document injuries, determine liabilities, calculate damages, and negotiate with insurance companies.
Competitive Nature of the Legal Industry
Competition in the legal industry grows at a fast-paced rate. Clients demand more but still want to spend less. They also have lots of options due to the growing number of law firms and private practices. Only law firms and lawyers with a competitive edge can survive or even flourish in such an environment.
Legal consumers expect law firms and lawyers to be efficient and responsive. As such, law firms must find innovative ways to complete tasks faster and answer calls or questions from their clients promptly.
Clients enjoy working with law firms that can solve both present and future legal matters. Law firms can achieve that by adding new talents to their workforce. They should also be ready to invest in leading-edge technologies and resources.