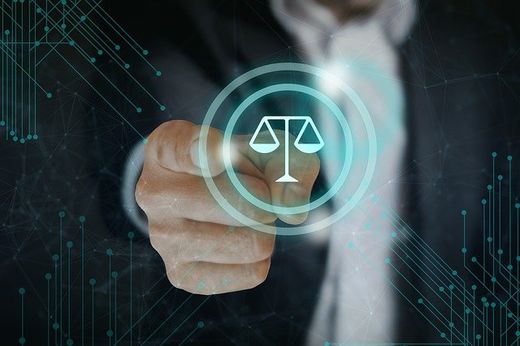 Current and prospective lawyers who want to maximize their earnings potential should know which areas of the law pay the most. The legal profession is once again on the upswing, and certain practice areas can be lucrative.
Five of the Highest-Paying Legal Practice Areas to Consider
(Article continues below infographic)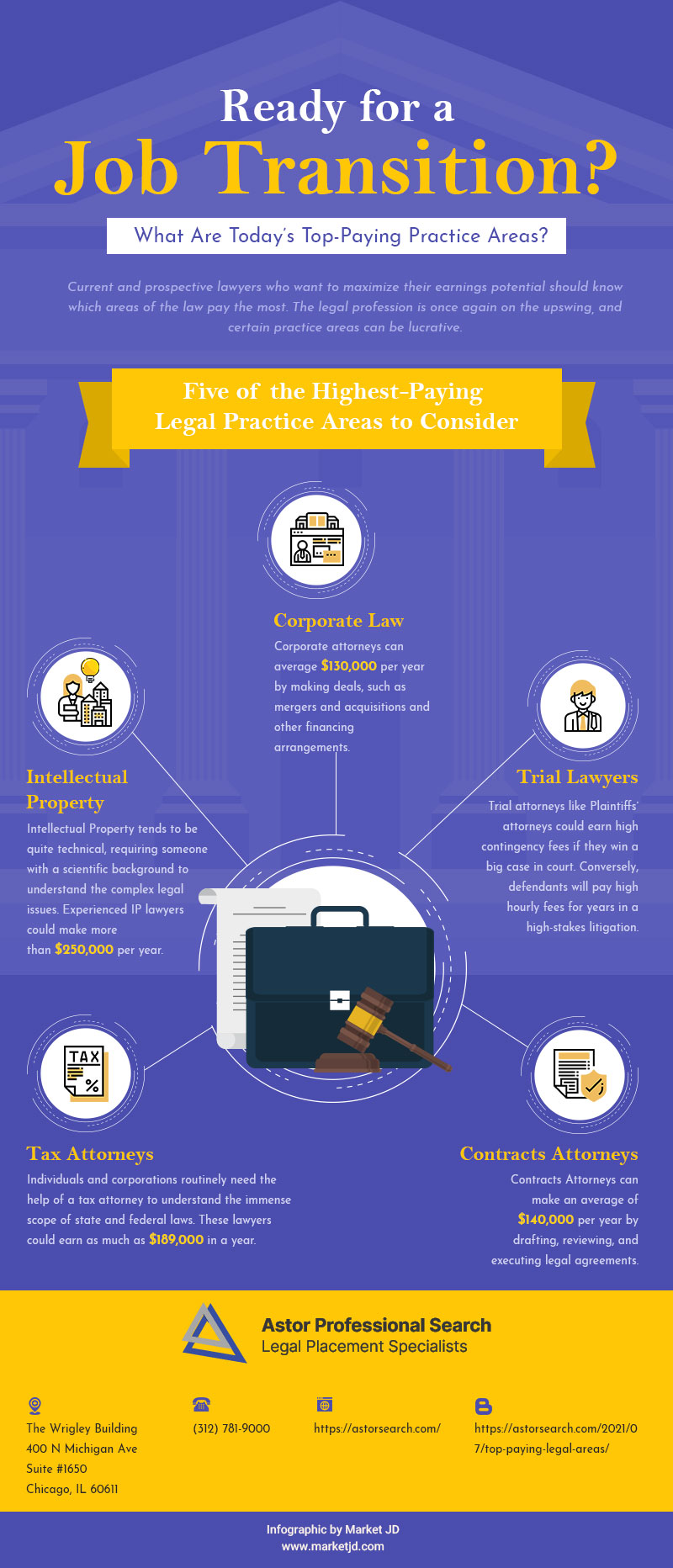 Intellectual Property
IP lawyers are in high demand. Their practice area can be technical, requiring someone with a scientific background to understand complex legal issues. Clients are often technology companies with the legal budgets to pay a knowledgeable attorney an impressive rate. Moreover, IP matters are often litigated in court, leading to trials that last for years. Experienced IP lawyers could make more than $250,000 per year.
Trial Lawyers
Trial attorneys could do well regardless of what side they represent in a case. Plaintiffs' attorneys could earn high contingency fees if they win a big case in court. Conversely, defendants will pay high hourly fees for years in high-stakes litigation. There is a wide range of incomes in this practice area, but the upper end of the range can be very high.
Tax Attorneys
The tax code is one of the more complicated things in existence. Individuals and corporations routinely need the help of a tax attorney to understand the immense scope of state and federal laws. There is also a chance that the IRS will get an increased budget for tax enforcement, leading to an even greater demand for tax attorneys. These lawyers could earn as much as $189,000 in a year.
Corporate Law
The booming economy means that businesses are making deals, such as mergers and acquisitions and other financing arrangements. These can be time-sensitive transactions, and clients generally have a high legal budget for them. Corporate attorneys can average $130,000 per year, and many make far more. The great thing about this area of law is that attorneys can move between law firms and clients based on the demand for their services.
Contracts Attorneys
Individuals and businesses often need help in drafting, reviewing, and executing legal agreements. Contracts attorneys can average $140,000 per year. They may help clients on the front end, or they could assist when there is a dispute over the terms of the contract. These could eventually end up in litigation.