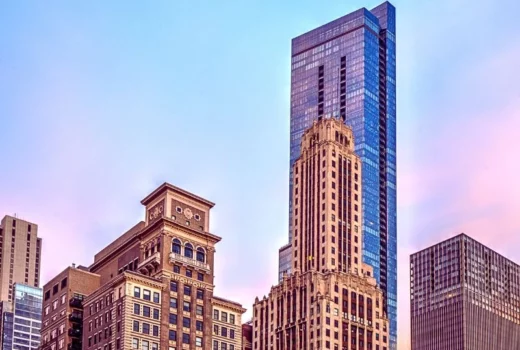 The American Lawyer released its annual Global 100 report, a ranking of the world's 100 largest law firms by gross revenue, profits per partner, and total attorney headcount. Overall, gross revenue grew by 8.1 percent to $114.2 billion, and profits per equity partner increased, on average, by 4.6 percent. Attorney headcount also saw an increase this year, with an annual growth of 5.7 percent. According to the report, law firm mergers, rapid growth among Chinese law firms, and a healthy American market coalesced to turn 2018 into a spectacular year.
The report revealed that a total of 46 firms cracked the $1 billion mark, up from 34 firms two years ago. Of those 46 billion-dollar firms, United States accounted for 77 of the world's top-grossing firms, followed by 12 from the United Kingdom, and five from China. Additionally, this is the fourth time in the history of Am Law's global ranking that U.S.-based firms occupied the top five spots. The top five firms in their respective order were Kirkland & Ellis, Latham & Watkins, Baker & McKenzie, DLA Piper and Skadden Arps.
"Globally, most key practice areas were subject to brisk demand. The merger and acquisitions environment was active, albeit stronger in some markets than others. Disputes work, particularly international litigation and arbitration, kept practitioners busy. And an anticipated dip in investigations did not materialize, with sanctions, the Foreign Corrupt Practices Act and money laundering matters dotting the headlines. Other factors, beyond growing demand, also helped boost the numbers including two significant mergers between U.S.-based firms and two significant trans-Atlantic mergers: Nelson Mullins combination with Broad and Cassel and Hunton & Williams merger with Andrews Kurth Kenyon on the domestic side, and the creation of Womble Bond Dickinson and Bryan Cave internationally," (as quoted in The American Lawyer).
See the full rankings and highlights from The Global 100 on The American Lawyer.
Contact Bill Sugarman for more information.