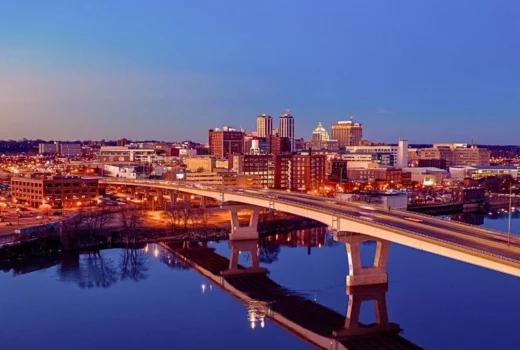 Finding a foothold in the Chicago market isn't as easy for the elite 'big law' firms as they might like to believe, reports Claire Bushey of Crain's Chicago.
The article looks at three national firms that had big aspirations for growth upon their respective moves to Chicago: Paul Hastings, Ropes & Gray, and Morgan Lewis & Bockius. New York-based Paul Hastings, for example, opened its Chicago doors in 2006, initially recruiting top partner talent and reporting goals of a 100+ lawyer office. Ten years later, the office boasts of only 42 attorneys. Former managing partner of the office, Rick Chesley, says that its the tough Chicago competition that forces firms to really consider their client base: "If you haven't thought about who your clients are, who you're going to compete with…you're going to fail," he said (as quoted in Crain's).
Similarly, Boston-based Ropes & Gray opened eight years ago with predictions of a 100-lawyer headcount within two years. The Chicago office has only 64 attorneys to date–a stark contrast to their London office, which went from 2 attorneys at their 2010 opening to 129 today.
Anthony Nasharr, Managing Partner of the Chicago office of Polsinelli, believes that firms looking to expand into Chicago need to be "chasing work characteristic to the city, like agribusiness or financial services" (as quoted in Crain's). Polsinelli, a firm headquartered in Kansas City, has proven that they have the right approach for Chicago growth, successfully growing their six-attorney starter office to almost 100 in just eight years. Nasharr also notes that a new Chicago office requires strong support from their headquarters to help the office thrive–like supplying the funds to bring on quality lateral partners. Much Shelist Managing Partner Mitchell Roth agrees that the need for good talent is critical to success in any major market, but argues that acquiring that talent can prove difficult: "To open a five-person office and expand to 100 in one or two years, when everyone's trying to buy the exact same talent? It's next to impossible," he says (as quoted in Crain's).
Despite the difficulties, six out-of-town firms merged with Chicago firms last year–more than in any other city, Crain's reports. However, former Kirkland & Ellis partner Steven Harper warns the newcomers not to be fooled into thinking their high-profile reputations will be their be-all, end-all for attracting clients: "These firms believe that…clients will flock to the brand. Well, maybe not. Probably not," he cautions (as quoted in Crain's).