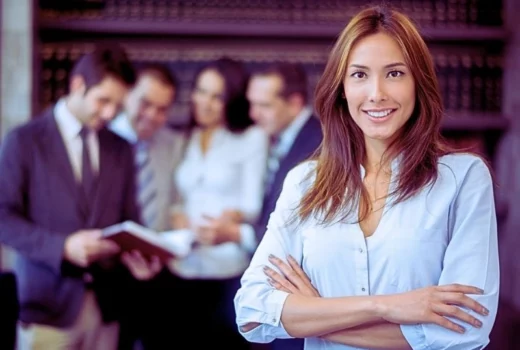 Law360 released results from its fifth annual Diversity Snapshot, which surveyed 300 law firms on their minority representation at the non-partner and partner level. According to Law360's report, minorities make up 16.4% of all attorneys and 9.5% of partners in law firms across the country. Firms with the highest levels of minority attorneys offered benefits including formal mentorship programs, business marketing workshops, and integration into the firm's community at large, the report revealed.
In the biggest category of 'Big Law' firms (600+ attorneys), Wilson Sonsini tops the list as the largest firm with the most minority lawyers this year, with 20.4% minority equity partners. Additional 'Big Law' firms with the highest percentage of minority attorneys included Morrison & Foerster (17.3%), Paul Hastings (13.8%), and Cleary Gottlieb (13.1%). For medium to large sized firms (300-599 attorneys), the top firms for minorities included Fragomen, Del Rey (23.5%), Fenwick & West (13.8%), and Shearman & Sterling (13.2%). For the smallest sized firms (150-299 attorneys), the best firms for minorities were Atkinson Andelson (32.1%), Best Best & Krieger (23.2%), and Munger Tolles (19.0%).
"The top firms in each size category have demonstrable diversity levels of at least 20% of all attorneys at the firm, creating examples of what a more diverse and more inclusive workforce can look like" Law360 notes. "It's no secret that the legal industry is one of the least diverse professions in the country. But some law firms have made notable progress, and the firms listed are making some headway and turning longstanding diversity goals into workplace realities," (as quoted in Law360).
See the full article and rankings on Law360.
Contact Bill Sugarman for more information.