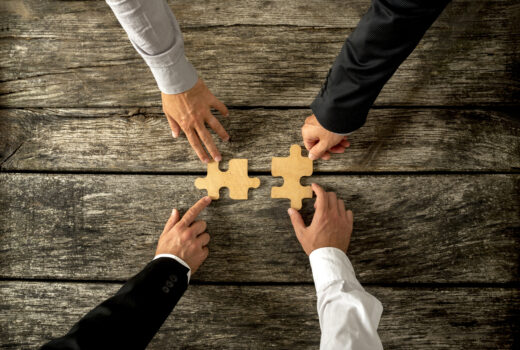 Law firm mergers remained robust during the first quarter of 2018, with a strong outlook for cross-border combinations, according to a recent report by legal consultancy firm Fairfax Associates. In the first quarter of 2018, Fairfax tracked 20 completed mergers, which counts combinations once they are completed. According to the report, this number is slightly lower than the 22 mergers completed during the same time last year, however, is still on par with historical averages.
Despite a fairly quiet cross-border merger market in the first few months of 2018, Fairfax principal Lisa Smith notes that there continues to be a lot of interest in combinations that transcend national boundaries. "We see an awful lot of interest from particularly U.K. firms continuing to look at the U.S. market, but U.S. firms also continuing to look at their international strategies," Smith said. "I think that's a continuing big trend," (as quoted in The American Lawyer).
On the domestic front, many mergers completed within the first quarter were smaller or at the regional level. Nearly 75 percent of the firms involved had between five and 20 lawyers, according to Fairfax, with the largest purely domestic tie-up being between Ballard Spahr and Minneapolis-based Lindquist & Vennum, a union that became effective on Jan. 2. "We see a mix of a lot of smaller firm acquisitions, many of which are smaller mid-sized firms combining with other smaller mid-sized firms," Smith said (as quoted in The American Lawyer).
See highlights from the full report and article on The American Lawyer.
Contact Bill Sugarman for more information.