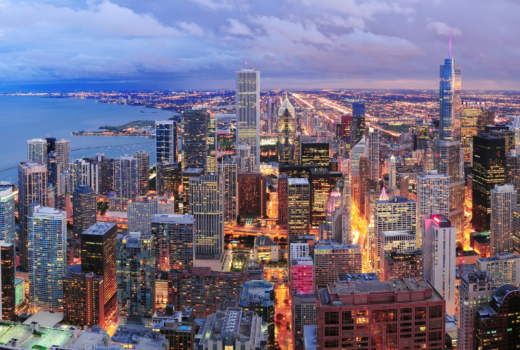 Crain's reported their annual list of Chicago's largest law firms. The report, consisting of the top 25 firms in the city ranked by attorney headcount, is accurate as of June 30, 2016. The list includes the firms' revenues, number of attorneys worldwide within each firm, and a breakdown of the number of attorneys in each practice. Two new firms joined the top 25 this year and two surpass the rest in terms of attorney headcount and revenue growth.
For over a decade, Kirkland & Ellis has remained number one with 574 local attorneys and firm wide revenue growth of 7.2 percent. Sidley Austin and Mayer Brown also managed to hold their respective positions on the list, coming in at number two and three. Jenner & Block had the highest percentage change on the top 25 this year, a 14 percent increase in both number of attorneys and revenue growth. Jenner, coming in at No. 4, now has 307 local attorneys. Winston & Strawn LLP ranked as the fifth largest firm, despite a 1.4 percent decrease in number of attorneys from last year. New to the list this year were Swanson Martin & Bell and SmithAmundsen in spots 22 and 23.
Similar to last year, almost half of the firms on the list experienced a decrease in the number of local attorneys. Schiff Hardin faced the biggest loss, an 18.8 percent drop from last year. Another was Locke Lord, which concurrently had the largest increase in revenue, a 40 percent rise to $597.2 million.
See the full article and rankings on Crain's Chicago Business.
Contact Bill Sugarman for more information.