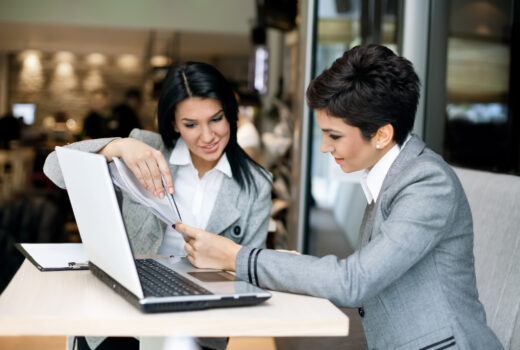 The gap in gender parity in the legal industry remains somewhat stagnant, but there are Big Law firms that have adopted new cultures and strategies to attract and retain women lawyers. The National Law Journal highlights those firms in their annual survey of the top 100 firms with the highest number of women attorneys. The rankings were based on survey responses from 254 of the 350 largest U.S. law firms.
New York-based Fragomen, Del Rey, Bernsen & Loewry is the leading firm for women again, a repeating factor since 2011. With 62 percent of its attorneys being women, and 48 percent of partners, Fragomen has been a frontrunner in retaining women attorneys for years. Partner, Cynthia Lange, who joined the firm in 1986, tells the American Lawyer, "It starts from the top. Even 30 years ago, they were fabulous at recognizing women." Behind Fragomen, the top 5 on the list are: Minneapolis-based Foley & Mansfield; Ford & Harrison; Constangy, Brooks, Smith & Prophete of Atlanta; and Best Best & Krieger of Riverside, California.
Employment firm Jackson Lewis, at No. 8, has promoted a number of part-time attorneys to partners, says Stephanie Adler-Paindiris, co-leader of the firms' class actions and complex litigation practice group. Adler-Paindiris explains, "There's an understanding from above about the importance of family and people's lives."
Paul, Weiss, Rifkind, Wharton & Garrison deputy chair, Valeria Radwaner, explains her firm's outlook, "We have to give women visibility in the community, encourage them to take leadership positions and run practice groups. We encourage them to say, 'Yes.' That's how they become leaders." Paul Weiss at No. 31 is the highest ranked Big Law firm in New York that made the list, with 40 percent of its attorneys being women and 22 percent of partners. The firm has created programs designed to motivate women attorneys and develop their careers. Radwaner notes that programs alone don't create meaningful change. She says, "At the end of the day, the program mixed with the tone from the top is really what I think makes the difference."
See more of the highlights from the 2016 NLJ Top 100 Firms for Women on The American Lawyer.
Contact Bill Sugarman for more information.