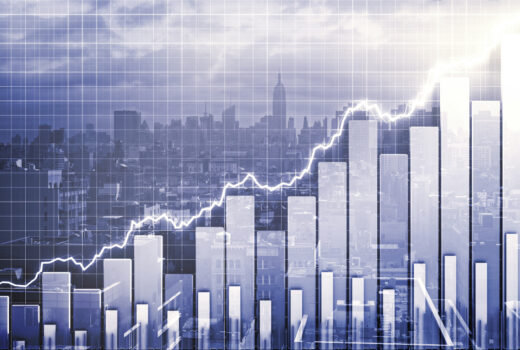 The American Lawyer reports on law firm financial performance for the first nine months of the year, concluding that for the first time this year, law firm revenue growth outpaced expense growth, according to a recent report by Citi Private Bank's Law Group. The Citi results, based on a sample of 190 firms including members of the Am Law 200 and boutiques, showed that revenues grew at 5.1% for the first nine months of the year, compared to 4.1% from just the first half. The bulk of that increase stems from higher rates, which grew 4.7%, compared to demand, which grew 0.9%.
"While the first nine months of 2019 saw slower revenue growth than we saw through the same period in 2018, there are several positive trends in the results. Demand growth continued to gain momentum. Rate growth has been strong. Expense pressure has moderated, easing margin pressure. Dispersion and volatility remain but are less acute than we saw earlier in the year," notes Gretta Rusanow, research co-author and head of Citi Bank's advisory services. "Looking ahead, inventory levels are high. The biggest challenge to a strong year-end is the continued lengthening of the collection cycle. If firms are able to collect on strong inventory levels, 2019 should end well," she adds.
The report also revealed that law firms headquartered in Chicago and the Midwest matched or exceeded the revenue growth across the legal industry for the first nine months of 2019. Law firms headquartered throughout the Midwest reported their revenue is 7.8% higher this year when compared to last year, the report found. "Demand is up 1.6%, which is higher than the industrywide average of 0.9%, and rates have gone up 5.8%—more than anywhere across the United States," Rusanow notes.
"Chicago is one of the most popular legal markets in the country. From a revenue point of view, they're matching where we're at for the industry. On top of that, they're sitting on pretty healthy inventory levels going into year-end," Rusanow adds. "I'm pretty optimistic about what the top-line stories will be for Chicago through the end of the year," (as quoted in The American Lawyer).
See highlights from the full article on The American Lawyer.
Contact Bill Sugarman for more information.