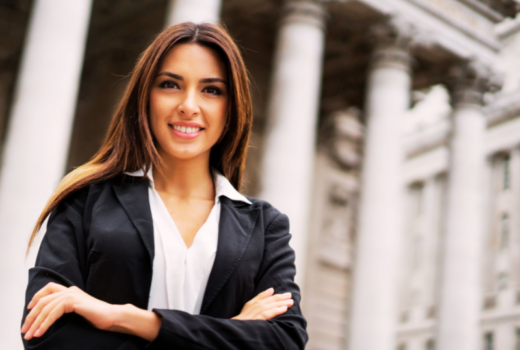 Law360 released its sixth annual Glass Ceiling Report, which surveyed 300 law firms on gender diversity and ranked firms based on the percentage of female equity partners in the United States. According to the report, women make up 36% of all attorneys and 25% of equity partners in law firms across the country. Firms with the highest levels of female equity partners tend to focus on building a clear pipeline to equity partnership for women and offer benefits like work schedule flexibility, mentorship programs and greater leadership opportunities in order to retain top-performing attorneys.
Among the 300 law firms surveyed, small firms (20-149 attorneys) had the highest percentage of female equity partners, including Sideman & Bancroft (63.6%), Culhane Meadows (60.0%), Brundo Testan (60.0%), Wilson Turner (55.6%) and Walsworth (50.0%).
For medium to large sized firms (150-599 attorneys), the top five best firms for female partners were Fragomen Del Rey (47.1%), Nossaman (42.9%), Hanson Bridgett (38.2%), Shipman & Goodwin (32.2%) and Best Best & Krieger (32.1%).
In the biggest category of 'Big Law' firms (600+ attorneys), Littler Mendelson tops the list of the biggest firms with the most female representation this year, with 29.6% female equity partners. Additional firms with the highest percentage of female equity partners include Jackson Lewis (28.3%), Faegre Baker Daniels (24.3%), Akerman (22.9%), and Ogletree Deakins (21.7%).
See highlights from the full article and rankings on Law360.
Subscription may be required to view the article
Contact Bill Sugarman for more information.