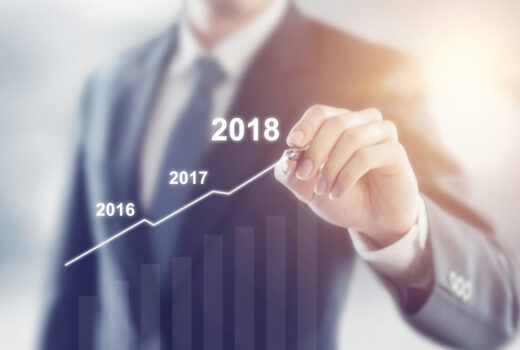 The American Lawyer released their 31st annual Am Law 100 report, which includes data and rankings for the nation's 100 highest grossing law firms. Overall, gross revenue increased on average by 5.5 percent, net income increased by 6.1 percent, profit per equity partner grew by 6.3 percent, revenue per lawyer moved up 3.2 percent, and headcount rose 2.2 percent.
According to the report, thirty-one firms posted gross revenue over $1 billion in 2017, four more law firms than in 2016. Additionally, eighty-five firms reported gains in revenue, up from 82 firms last year. Kirkland & Ellis landed the No. 1 spot as the highest grossing firm in 2017, with $3.165 billion in revenue, up 19.4% from the previous year. Latham & Watkins, who had been on top for the last three years, dropped one spot to No. 2 with a record $3.064 billion in revenue. Baker & McKenzie remained in the No. 3 spot, with $2.670 billion in revenue. DLA Piper advanced one spot to No. 4 this year, after a 6.6% increase in revenue, knocking Skadden Arps down to the No. 5 spot.
"Despite increasing pressures on price and demand, more firms saw growth in revenue and profits in 2017 than they did in the prior year. A closer look at the data shows the firms toward the top of the 100 are growing at faster rates than the bottom half of the list, continuing a trend of stratification we have seen building over years. But all in all, most firms figured out a way to show increasing returns in 2017," notes Gina Passarella, Editor-in-Chief of The American Lawyer.
See highlights from the full report and article on The American Lawyer.
Contact Bill Sugarman for more information.