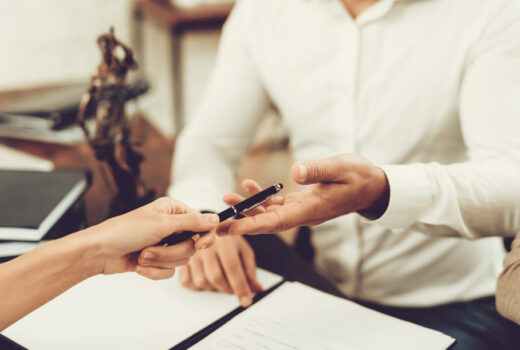 Recruiting and retaining top legal talent in today's marketplace is more important than ever for firms looking to remain competitive and profitable. With the escalating salary expectations of associates, hiring and retaining productive lawyers is harder than it's been in the past. According to a recent survey, recruiting and staffing issues were the top three risks to a law firm's profitability. Working with a legal recruiter can help firms to find the right candidates and reduce the likelihood of these issues.
Working with a Legal Recruiter Controls Compensation Costs
While the Pandemic of 2020 and 2021 saw law firm profits grow as a result of increased demand for legal services and reduced overhead with remote work and staffing reductions, compensation costs are again rising. A top Chicago legal recruiter will be in contact with the best legal talent available and know the salary range required to make the hires that match the firm's needs. 
Associate pay increased as much as 10% over the last year in most major markets, and big recruiting bonuses are becoming increasingly necessary to attract the best lawyers. Using a legal recruiter to keep control of compensation costs is a great way to protect a firm's bottom line.
Focusing on Diversity and Inclusion
Today's lawyers come from diverse background, and they're attracted to law firms with a diverse and inclusive work environment. Clients are also attracted to the same kind of inclusive corporate culture that they strive to develop and maintain for themselves.
Building an inclusive work environment begins with the hiring process and requires a diversity and inclusion strategy. Recognizing imbalances in underrepresented constituencies and unintentional biases that may exist often requires an objective and trained observer like a professional legal recruiter
. With a strategy for hiring lawyers who will add to and develop the diverse culture the firm is seeking, each hire the firm makes will contribute to a firm's workplace inclusivity.
A firm will also benefit from the large and diverse talent pool a top legal recruiter will have built up to be competitive in its own legal recruiting business. Legal recruiters connect with a broad base of prospective legal talent every day, and cultivate the cream of the crop to present potential candidates a law firm might be interested in. A law firm seeking to implement a diversity-focused hiring strategy can benefit by using such a resource.