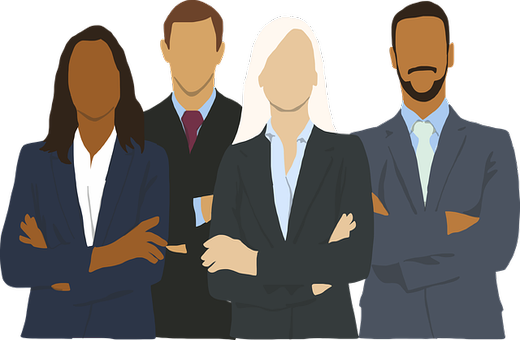 Law firms must exercise careful consideration and forethought when executing their diversity and inclusion strategy. Without planning, firms can miss important opportunities to diversify their firm. This could keep from improving the quality of their product and getting a leg up on their competition.
Law Firms Must Prepare in Advance for Diversity
Before law firms try to diversify, they need to take stock of their existing culture and understand what they are trying to achieve. This requires a corporate self-awareness and a willingness to admit where the firm may need to improve. Firms must understand what is not working for them. They need to learn whether there are existing biases in the workplace that need to be dealt with or erased. The firm must be open-minded and willing to question everything about its own existing practices in order to make changes. Diversifying the firm is a major change in the culture to which a firm must be open.
Then, the firm must set specific goals for its diversity efforts. Otherwise, they will be blindly operating while making key decisions. These goals should guide every part of the process, and they should be vetted up to the highest levels of the law firm. They should only be set after intensive research and discussions with key stakeholders. The consensus in the firm must be on board with the initiative.
Diversity Could Change How a Law Firm Does Business for the Better
Diversity initiatives could involve changes in the way that the firm hires and the candidates that it recruits. Law firms treat recruitment with the utmost seriousness, and how a firm attracts candidates is often a large part of its culture. The law firm may need to change the way that it has recruited for decades, and they could require attorneys to buy in to the diversity efforts. As such, the firm should clearly communicate the strategy and goals to all employees. In addition, they should have conversations with a legal recruiter about how to incorporate the initiatives. 
Finally, a firm should find ways to track the success of the diversity initiatives. They must develop key metrics and tie the overall success of their business to them. Diversity should become a part of the firm's brand identity, since it is becoming increasingly more important to clients. Success with diversity initiatives is now imperative to providing legal services to clients that draw in a wide range of perspectives.