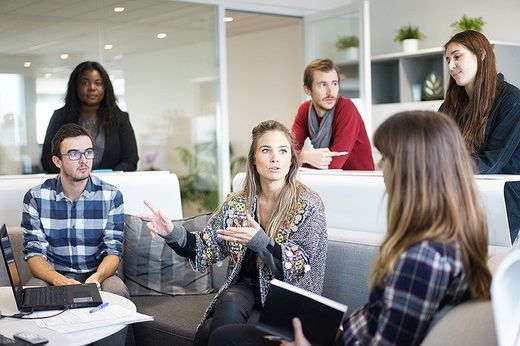 Given their benefits for the organization, law firms are increasingly focusing on diversity and inclusion. Diversity enhances law firms' reputations and helps them get the most out of their employees. Accordingly, law firms should have a diversity and inclusion strategy in place and work to fine-tune that program as necessary. 
Clients Look for Diversity
Diversity should be part of a law firm's corporate culture. These days, clients are demanding it. Without a dedicated program, law firms risk falling behind their competition. However, these initiatives take some forethought and planning, and they cannot be piecemealed.
It starts with hiring decisions. As much as law firms are beginning to prioritize this area, key constituencies are still underrepresented. Attorneys and hiring managers should be educated about unintentional bias. They should also think about the overall culture with each hire. Firms need an organizational strategy and should analyze how each hire fits in.
Law Firms Must Foster an Inclusive Environment
Diversity and inclusion also reach into the firm's daily environment. It all begins with how employees are treated. Respect carries through and influences how employees view their job. It also impacts their productivity and longevity on the job. Employees who treat others with disrespect should be dealt with and counseled.
Employees are often hesitant to speak up, especially in the high-pressure atmosphere of a law firm. Thus, they suffer poor treatment until the point when they decide to leave. Law firms should encourage employees to speak up when they have concerns. Otherwise, they will suffer in silence. This is when unmotivated employees begin to take their toll on the corporate culture.
Diversity Considerations When Dealing with Clients
Diversity and inclusion initiatives also cover relationships with clients. It is easy to make an offputting mistake that can cost the firm business. Attorneys and marketing managers need to understand cultural norms to know how to deal with different clients. They should be sensitive to how they approach clients. One of the most important considerations is to have diverse client-facing teams. Diversity and inclusion will be major factors in how clients decide how to allocate their business. They may carefully review a law firm's existing programs as part of their process in deciding which law firm to hire. Accordingly, diversity has an increasing impact on each firm's bottom line.