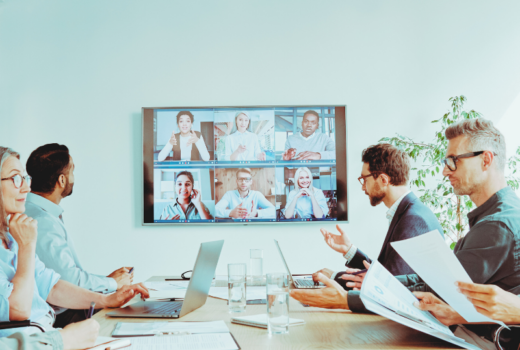 Attracting lateral talent in a world that has taken much hiring to the virtual level creates challenges, but today's law firms are rising to those challenges with virtual interviews, on-boarding, virtual reality tours, and detailed websites that showcase the culture of a firm. Lateral hires remain a good way for many firms to grow. Some are relying more heavily on headhunters for lawyers to help in this process as they figure out lateral hiring in this new virtual world.
Lateral Hiring Still a Main Focus
Though it is still a main focus, lateral hiring is challenging because the hiring firm must make a case for why they are a better fit. Often the decision to make a move comes down to the culture or focus of the firm.
In lateral hires, candidates are typically not looking for a new role or position, and they already have the skills they need to fill the role. Traditional job boards are rarely utilized in this process. Instead, firms may use:
Word-of-mouth recruitment
Headhunters
Hiring firms
The main goal when seeking lateral talent is to show the culture of the law firm and attract talent that fits. Once the firm finds talent that fits their culture, often through the help of headhunters for lawyers, they can make the move to recruit the attorney and move forward with the hiring process.
How Virtual Hiring Has Changed Lateral Recruitment
The rise in virtual hiring that has taken place due to COVID-19 has created a new focus on lateral hiring. Headhunters for lawyers can no longer meet with clients in person to discuss potential lateral moves. They must actively seek them through professional profiles, like LinkedIn and virtual meet-and-greet opportunities.
With the virtual recruitment process, it's not uncommon for interviews to take place primarily through digital means. Interviews and on-boarding are now handled virtually. Some firms are even incorporating VR experiences to show potential hires what their firm has to offer.
Finally, this shift has made the role of headhunters for lawyers or recruitment firms even more important. Because law firms are not meeting potential hires through day-to-day operations, those that have a position to fill can tap the services of a recruitment firm to help.