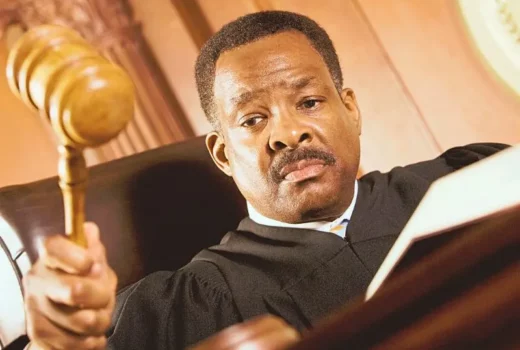 The best type of law to practice in Chicago, Illinois, will depend on the direction you want your legal career to take. You must, therefore, determine what it means to get a law degree and how it will help you achieve your goals. The most common types of law fields in the U.S. are commercial litigation, real estate, personal injury, labor/employment, family, bankruptcy, immigration, and insurance.
What Are the Most Common Areas of Law Practiced in the U.S.?
Some areas of law are in higher demand than others. These areas offer better benefits to the practitioners and can guarantee great prospects for career growth for law graduates. Depending on your career's financial aspects, choose a legal field that can maintain your occupation for years.
Your options include real estate law, commercial litigation, and labor and employment law. Personal injury law, family law, insurance law, immigration law, and bankruptcy law are other common options you may want to consider.
What Areas of Law Are Currently Growing in Chicago, Illinois?
Currently, the main practice areas with a high growth potential are cybersecurity, student loan, health, I.P., energy, elder, labor, and cannabis law. These law specialties attract new law graduates looking to kick-start their legal careers. They also appeal to more experienced lawyers looking to embrace emerging areas of practice along with their current practice areas.
Lawyers are getting used to working in hybrid or remote environments as the practice changes rapidly. They are also getting accustomed to emerging technologies like generative artificial intelligence. The use of cloud-based management software to manage legal practices is also changing the legal sector.
Areas of Law Driven by Technology
Modern technological advances are increasing the need for regulations and laws on data safety. These advances are happening rapidly, outpacing the timeframe required to develop and implement proper regulations. As a result, there's a high demand for legal practitioners in this emerging field.
More than ever, lawyers are needed in privacy and cybersecurity matters to help organizations comply with relevant federal, state, or local laws. They also help organizations meet registration requirements and regulations on developing and using smart technology. Smart technology devices, in this context, include smart speakers, smart appliances, digital assistants, and wearables.
Laws on drones and their execution rapidly change and overlap with privacy, safety, and I.P. laws. As such, lawyers are needed to help drone users and developers keep up with potential changes. They are also needed by individuals and organizations navigating intellectual property cases involving non-fungible tokens (NFTs).
There are rising conflicts between workers and unions, workers and employers, and workers and government authorities. Labor laws must be followed by the involved parties to help avoid these conflicts, increasing the need for lawyers specializing in employment/labor law. Other areas of law driven by technology include:
Elder Law
Adults reaching retirement age require help with retirement, guardianship, healthcare, financial and estate planning, and long-term care planning.
Environmental Law
This field of law is increasing in demand at a fast-paced rate due to the changing regulations/laws on water and air quality, biodiversity, agriculture, and hazardous wastes
Health Law
Technology is a key driver of health law, especially on the operation, provision, and delivery of healthcare services.
Energy Law
This practice area specialty focuses on the taxation, use, legal provision, and regulation of non-renewable and renewable energy
Student Loan Law
This practice area targets students needing legal help to navigate different kinds of student loans.
Where Are Law Firms Projecting the Most Demand?
New York has the highest demand for lawyers than any other market in the nation. It also boasts attractively high billing rates and high competency levels. Besides New York, legal markets in Chicago, Boston, Washington, D.C., and Atlanta are promising to anyone looking to become a lawyer.
Top Cities for Lawyers in the United States
When reviewing the top cities for lawyers in the U.S., look at the standard of living based on the overall living costs and wages. The social scene for people in the 25-34 age group and the percentage of city residents working in legal occupations may also matter. By considering these factors, the top 10 cities for starting a legal career from the Northeast to Southeast, Northwest to Southwest, and in between include the following:
Washington, D.C. – has a large population working in the legal field.
Boston – boasts rich American history, world-class education and medical facilities, and cultural diversity
San Francisco – has a booming tech industry, progressive population, and natural beauty
Atlanta – boasts low housing costs and a bustling entertainment and arts scene
Alexandria, Virginia – has a high percentage of residents with legal occupations
Seattle – known for its vast volume of galleries and museums, great nightlife, and a high percentage of young people
Chicago, Illinois – boasts a strong network of young legal professionals and some of the most influential law firms in the nation
Houston – enjoys a low cost of living and improved transportation infrastructure
Denver – known for its plentiful outdoor activities, nightlife, and craft breweries
Dallas – boasts great parks, theaters, low cost of living, and more walkable spaces
What Are Some of the Worst Cities for Lawyers?
The worst cities for lawyers in the U.S. share certain factors. They have lower job demands and median salaries, making them less attractive for legal practitioners seeking career opportunities. These cities include:
Waterloo, IA – known for its low median salary for lawyers and high rate of disciplinary actions against lawyers for malpractice cases
Lebanon, PA – known for its low average salaries for legal practitioners and limited job opportunities
Pine Bluff, AR – low wages due to its low population of lawyers
Mansfield, OH – has fewer openings for legal occupations
Johnstown, PA – known for its small legal market and low median salary
Kokomo, IN – has low median annual salary
What's Right for You? Assess Your Personal Goals
When determining which practice area is right, you must assess your personal goals. Understand why going to law school matters to you and how it can help you pursue an interest or achieve an objective. You should also review your long and short-term goals and determine how they affect your day-to-day life.
As you consider these factors, you may have a rough idea of what you'd like for your finances and location. You'll also know your objectives for your family, status, and work environment. Only choose a field that aligns with your purpose for better outcomes.
Know Your Strengths and Weaknesses
Your strengths and weaknesses can help you determine the practice area that suits you. Different areas of law require different skill sets. At their core, these skill-sets include writing, legal research, and public speaking.
Some common personal strengths are versatility, leadership, honesty, and determination. On the other hand, common weaknesses include taking criticism, shyness, and self-criticism. Reviewing these qualities allows you to know where you excel and where to improve.
In particular, to become a regulatory lawyer, you will need a diverse skill set to help you interpret statutes and handle administrative hearings. For litigation, possessing excellent writing and research skills will give you a competitive edge. Knowing how to deal with people, businesses, and commercial issues can prepare you for a great transactional or corporate law career.
Consider Long-Term Prospects for Each Practice Area
When considering the long-term prospects for a practice area, look at who is hiring and what they are hiring for. You should also find out how many law practitioners are in that specific field. With this information, you can choose an ideal type of law to specialize in.
Law firms are currently among the top employers of lawyers in the U.S. As such, law graduates can find entry-level jobs at these firms with the help of legal recruiters. As their experience grows, they can advance to senior associate or partner level.
Some corporations prefer creating in-house legal teams to cut costs and streamline their legal processes instead of outsourcing their legal needs. This way, law graduates can find openings at these corporations and grow their careers. Healthcare facilities, consulting firms, financial companies, and insurers are examples of organizations that often hire in-house legal teams.
Government agencies also hire lawyers to manage individual cases, advocate for legislation, or implement legal policies. As a lawyer in this field, you may serve as a public defense attorney or prosecutor in the federal, state, or local court system. You will also handle criminal and civil cases on the government's behalf.
If you want to be your own boss, you can establish an independent practice using your specialized skills. The independent practice will help you deliver in-demand legal services to select clients. Besides legal expertise, you will need marketing, entrepreneurship, and finance skills to set up a successful independent practice.