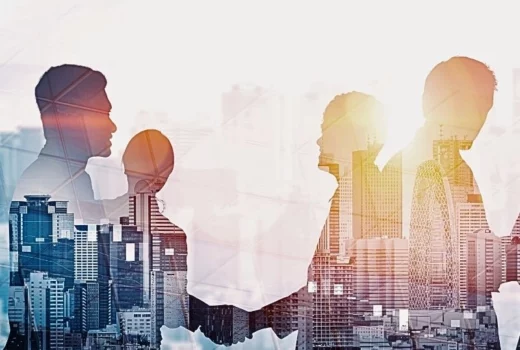 The American Lawyer published results from its annual Am Law 200 report, which includes data and rankings for the nation's Second Hundred highest grossing law firms. Overall, gross revenue decreased on average by 0.2 percent, net income decreased by 1.4 percent, profit per equity partner decreased by 1.4 percent, revenue per lawyer decreased by 0.3 percent, and headcount rose 0.1 percent.
Although the group as a whole declined in all major metrics, the report revealed that eight Second Hundred firms saw double-digit revenue growth and 22 firms had growth of 5 percent or more. Among the Second Hundred firms, Kobre & Kim had the largest increase in revenue, up by 49 percent. According to the report, one firm dropped from the Am Law 100 to the Second Hundred this year: Pepper Hamilton. Meanwhile, six firms moved onto the Am Law 200. They were Buchalter; Cole Schotz; Eckert Seamans; Goldberg Segalla; Herrick Feinstein; and Marshall Dennehey Warner Coleman & Goggin, (as quoted in The American Lawyer).
"The 2018 Am Law 200 data reflects a stark contrast to this year's Am Law 100," notes Gina Passarella, Editor-in-Chief of The American Lawyer. "The declines in key financial metrics among the Am Law Second Hundred were more to do with the firms who fell off the list via merger or closure than an overall decline in financial health of the group as a whole. These stats show there is much more volatility in the Second Hundred when it comes to who is on or off the list than we saw with the Am Law 100."
Senior Analyst at ALM Intelligence, Nicholas Bruch adds, "Two important findings emerge from the Am Law 200 data. First, many firms within the Second Hundred are struggling with the transition the legal market is undergoing right now. Am Law Second Hundred firms fared less well, on average than their larger peers. The second finding is more hopeful. Many firms within the Second Hundred produced strong years. This points to a fact we see very clearly in the Am Law data: that some firms are finding ways to manage difficult market conditions and outperform the market."
See more highlights from The Am Law 200 on The American Lawyer.
Contact Bill Sugarman for more information.