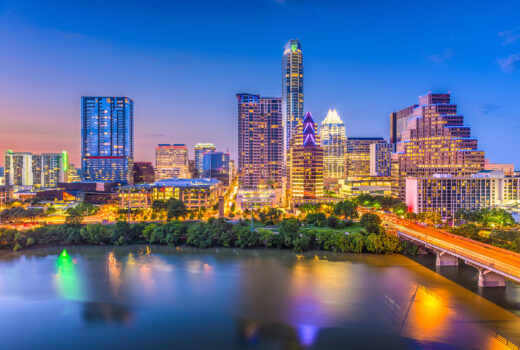 Law firms continue to expand in lower-cost areas with large talent pools, while growth in dominant markets such as New York and Washington, D.C., has plateaued, according to a study released on The American Lawyer. The new report on legal employment and real estate trends found that the U.S. legal sector has continued to grow in emerging markets, where low business costs and talented millennial workers have attracted firms looking to expand, (as quoted in The American Lawyer).
The report also identified key markets for potential future growth based on legal industry labor and real estate costs—particularly for large firms looking to establish back offices outside their core markets. According to the article, Phoenix was the national leader in legal service employment growth, which includes lawyers, paralegals and administrative staff, with a 9.6% increase from last year. Following Phoenix was Austin, Texas, at 9.1%; Atlanta at 8.9%; Orlando, Florida, at 7.4%; and Dallas/Fort Worth at 5.1%.
"Law offices, in general, are at the point right now where they are really struggling with a profit vs. expense scenario," notes Julie Whelan, CBRE's head of occupier research. "Real estate is becoming even more expensive, especially in gateway markets, making it even more important for firms to be strategic in terms of location and size. In some cases, firms may decide to increase efficiency by going to a much smaller space—where they may be paying more per square foot for a smaller size," (as quoted in The American Lawyer).
See highlights from the full article on The American Lawyer.
Contact Bill Sugarman for more information.