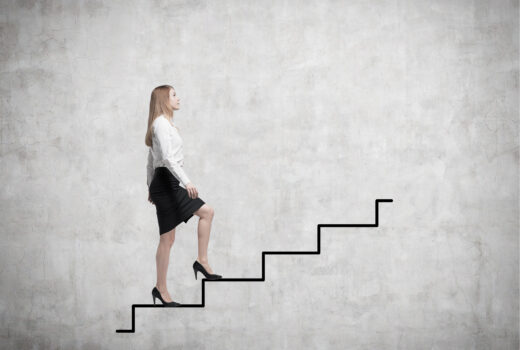 The American Lawyer reports that according to recent data released by Vault and MCCA, minorities and female lawyers are making gains in overall representation at the nation's largest firms. According to the Vault/MCCA Law Firm Diversity Survey, female attorneys represented more than 46 percent of law firm associates and 23 percent of all partners, and for the first time in the 14 years of data collection, the percentage of women equity partners exceeded 20 percent.
Law firms also brought in more female partners as laterals than they have in the past: 28 percent of lateral partners hired in 2017 were women, compared to 24 percent in 2016. And even though women are better represented in the non-equity ranks, many of the new female partners are equity partners. Women represented 29 percent of all new equity partners in 2017, a figure higher than any previous year. The rising number of female partners can be attributed to increases in both lateral hiring and promotions, the report revealed.
Minority representation is growing at all levels, from associates to partners to those in positions of leadership, the survey notes. Since 2007, representation of minority lawyers among law firm partners has grown three percentage points, from 6 percent to 9 percent. Attorneys of color now represent 25 percent of associates and 13 percent of counsel. More than 9 percent of attorneys who serve on management or executive committees are minorities. These figures are all higher than those reported in previous years. Nevertheless, lawyers of color are still much less likely to be partners than white lawyers: 46 percent of white attorneys are partners, compared to 24 percent of minority attorneys, (as quoted in The American Lawyer).
Additionally, the report found that law firms are recruiting more lawyers and law students of color, and women make up the majority of these new hires. Among new attorneys hired in 2017, 26 percent were people of color. Approximately 32 percent of the 2017 summer class were minorities, which is a percentage point higher than the year before and six points higher than 2007. Women also hold more leadership positions than they have in the past, serving in increasing numbers on law firm executive committees, as heads of office and practice leaders, the report notes. Almost 24 percent of management committee members are female, as are 24 percent of attorneys leading practice departments and 21 percent of U.S. office heads, (as quoted in The American Lawyer).
See highlights from the full article on The American Lawyer.
Contact Bill Sugarman for more information.