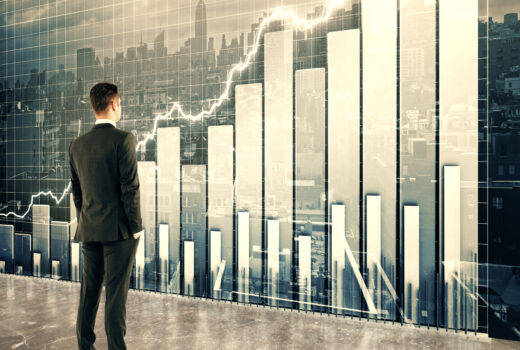 Law firms had their best revenue growth in the first half of the year since the recession, with 5.5 percent growth in the first six months of 2018. That's up from 4.9 percent in the first half of 2017, and the outlook continues to look good for rest of the year, according to a new report released by Citi Private Bank's law firm group. In addition to revenue growth, law firm demand increased by 2 percent and lawyer billing rates increased by 4.5 percent. According to the report, improved demand (total timekeeper hours) and lawyer billing rate increases were the main drivers of growth.
The Citi Private Bank's report found that among the Am Law segments, size mattered, with Am Law 50 firms outperforming the other market segments in the first half of the year. Smaller, niche firms had slightly stronger revenue growth, at 6.9 percent, than at those in the top group. Their demand was up 1.6 percent, and billing rates up 3.6 percent. Firms that have a dispersed geographic reach saw the strongest revenue performance, reaching 8.1 percent. Firms that had fewer lawyers outside the United States did less well, underscoring the strategy of the largest multinational firms which have numerous offices and a phalanx of lawyers spread around the globe, (as quoted in The American Lawyer).
The analysis also adds, however, that upward pressure on expenses–particularly from recent salary increases–could drag down profits. "Looking ahead, the revenue outlook for the rest of 2018 is very positive, with a solid buildup in inventory heading into the third quarter. The industry will need this, given the upward pressure on expenses we expect to see in the second half of the year as firms absorb the recently announced salary increases, " notes research co-author Gretta Rusanow, the group's head of advisory services.
See highlights from the full article on The American Lawyer.
Contact Bill Sugarman for more information.