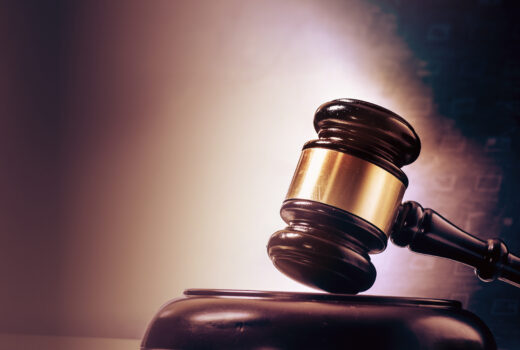 The National Law Journal released the 2016 Intellectual Property Hot List: a special report recognizing 15 law firms that performed exceptionally well in intellectual property. In no particular ranking, each of the 15 firms stood out for handling remarkable IP cases in 2015. Ranging in size, from Biglaw to small, IP boutiques, some firms lead victorious cases that impacted major industries.
Jenner & Block gained recognition for saving rapper, Jay-Z, who faced a copyright infringement battle for using a sample of an Egyptian composer's song in one of his own in 2000. Andrew Bart, partner at Jenner, argued and won the case on the first day of trial. The Chicago-based firm also claimed big wins on the patent side for their clients: Hospira Inc., Dow Chemical Co., and Nissan North American Inc. Attorneys at Jenner are now working on new litigation cases over the innovative technology associated with gene editing.
According to the NLJ report, California-based Cooley faced a $500 million patent infringement case representing Qualcomm Technologies Inc. against ParkerVision Inc. involving converting electromagnetic signs from high to low frequency. Timothy Teter, a younger generation partner at Cooley, argued the case, resulting in the three-judge panel reversing the original verdict.
Biglaw Kirkland & Ellis made the IP Hot List, in large part, due to their extraordinary patent litigation team. Kirkland partners, Dale Cendali and Daniel Bond, handled a copyright case for Nike Inc. in 2015. Photographer Jacobus Rentmeester accused the Nike brand of copying a 1984 photo he took for Life magazine of Michael Jorden to use for its famous "Jumpman" logo—a $2 billion brand. New York partner Greg Arovas told NLJ, "There's really substantial trial work done by some of the less senior people in the department."
Los Angeles-based Sheppard Mullin, a firm less than half the size of Kirkland, won a unanimous case against the U.S. Supreme Court. Incredibly, the case in point, Hana Financial v. Hana Bank, was one that had not been brought to the high court in almost 100 years. Sheppard also gained a notable win in its six-year litigation fight in Intellect Wireless v. HTC, ultimately resulting in the court awarding HTC Corp. $4.1 million. According to the National Law Journal, the firm's IP practice has grown three times in size since 2006.
Among the other dominating Intellectual Property firms that made the 2016 IP Hot List were: Covington & Burling, Debevoise & Plimpton, Fish & Richardson, Gibson, Dunn & Crutcher, Goodwin Procter, Irell & Manella, Kilpatrick Townsend & Stockton, Morrison & Foerster, Orrick, Herrington & Sutcliffe, Sterne, Kessler, Goldstein & Fox, and Wilmer Cutler Pickering Hale and Dorr.
See more of the highlights from the NLJ 2016 IP Hot List on the National Law Journal.
Contact Bill Sugarman for more information.