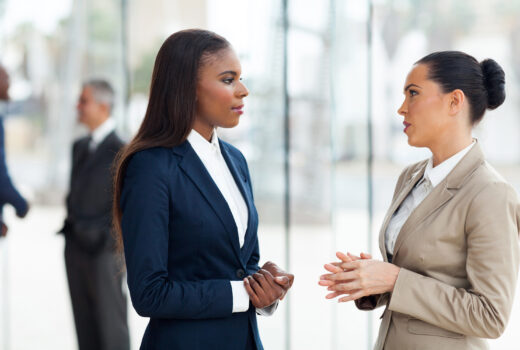 The American Lawyer reports that recent data released by Working Mother Media reveals that the legal industry is showing promising growth when it comes to gender equity among big law firms. Now in its 13th year, the annual Working Mother "Best Law Firms for Women" ranking highlights the top 60 law firms that define and implement best practices in recruiting, retaining, promoting and developing women lawyers. To compile the list, Working Mother assessed applications which included more than 300 questions about attorney demographics at different levels, schedule flexibility, policies for paid time off and parental leave, and development and retention of women lawyers.
Law firms selected for the list on average accounted for 23% of equity partners, up from 20% five years ago, the report notes. In addition, the number of female lawyers promoted to equity partner has increased by almost 25% over the past five years. When looking at other advancement statistics, multicultural women represent nearly 14% of the equity partnership, up from 11% five years ago. The number of multicultural, female associates also jumped to 33% from 27% in the same time period.
According to the report, all firms on the list offer women-specific mentoring programs and 50% of mentees are women. Two-third of the firms on the list have formal sponsorship with 62% of participants female, the report notes. Additionally, 36% provide gender-neutral fully paid parental leave in 2020, an increase from 35% in 2019; 36% provide gender-neutral paid parental leave with extra maternity leave, an increase from 24% in 2019; and 28% provide traditional maternity leave, an increase from 20% in 2019, (as quoted in The American Lawyer).
Working Mother also pointed out that flexibility has increased in the legal industry. Even before the COVID-19 pandemic, all firms on the list offered reduced hours and remote work opportunities, with 39% of female lawyers working remotely in some capacity in 2019. "Law firms on this year's list were better prepared to respond to the effects of the pandemic because of their continued support of flextime and remote work for working parents and caregivers," notes Subha Barry, president of Working Mother Media. "We are proud to recognize their resilience and steadfast commitment to supporting gender equality."
See more highlights from the rankings on The American Lawyer.
Contact Bill Sugarman for more information.